Dr Jane Goodall DBE will be hosting a seminar on Thursday 27 May with tickets available.
Dr Jane Goodall DBE will visit Bournemouth University to talk about her Reasons for Hope.
Dr Jane Goodall DBE, Founder of the Jane Goodall Institute and UN Messenger of Peace is a pioneering ethologist and conservationist. Her work studying wild Chimpanzee communities of Gombe, Tanzania spans more than six decades and has resulted in the establishment of a permanent and thriving research station there.
Bournemouth University is committed to protecting and preserving a sustainable environment, and the event, hosted by the Institute for the Modelling of Socio-Environmental Transitions (IMSET) will draw on Dr Goodall's extensive career and the insights she brings.
Dr Fiona Coward, Principal Academic in Archaeological Sciences at Bournemouth University, said, "After this year, we can probably all use some reasons for hope, and if anything can provide them it will be hearing Dr Goodall DBE speak about her inspiring work with young people in particular across the globe to instil a love of the world around us that will ensure protection and justice not just for chimpanzees but for all kinds of other-than-human species, and the natural world as a whole."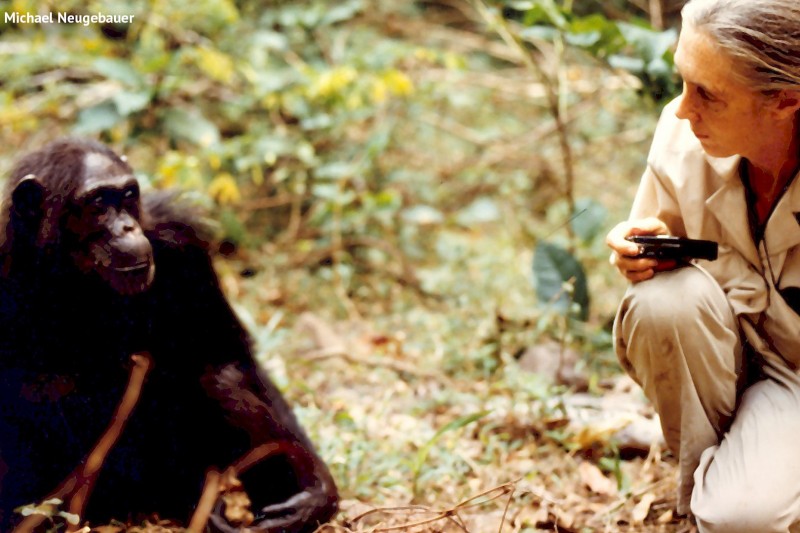 The Jane Goodall Institute is focused on the protection of chimpanzees both in the wild and in captivity. There are 25 Jane Goodall Institutes worldwide. The TACARE programme involves local communities in chimpanzee range countries in community conservation projects. Roots & Shoots is JGI's environmental and humanitarian programme and empowers young people of all ages to become involved in hands-on projects for the community, animals and the environment and is active in more than 65 countries. Dr Goodall is the author of over 130 publications ranging from scientific peer-reviewed articles, to many books, for adults and children. Dr Goodall's life and work are an inspiration to young people globally and she reminds us all that our daily actions made a difference and it is up to us the kind of difference we wish to make.
IMSET addresses the interplay between population history, cultural practices and the dynamics of environmental systems, and how they unfold across different scales and has hosted a number of seminars this year examining these topics and the latest one - presented by Dr Jane Goodall DBE - will be held on Thursday 27 May, 4pm to 5pm.  
For full details and to register, please head to Eventbrite. 
Photo credit: Jane and Fifi - credit Michael Neugebauer. For more information on the Jane Goodall Institute please visit: www.janegoodall.org.uk and www.rootsnshoots.org.uk.