BU graduate Andrew Lockley won the Best Visual Effects Oscar at the 93rd Academy Awards, which took place in April 2021.
Andrew, alongside three colleagues working at DNEG, were shortlisted in the Best Visual Effects category for their work on Tenet.
The Oscar win is the third for Andrew Lockley, who has also won for his visual effects work on Interstellar in 2012 and Inception in 2015.
All three films were directed by Christopher Nolan, and produced by Emma Thomas, with Andrew Lockley and the team regular collaborators on Nolan's films.
Andrew studied an MA in Special Digital Effects at Bournemouth University's National Centre for Computer Animation (NCCA) graduating in 2000.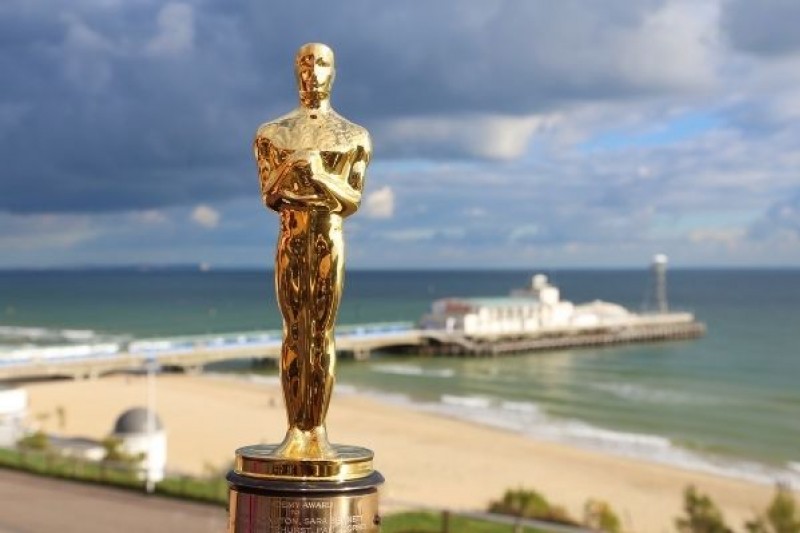 Speaking after the win, Andrew Lockley said, "I feel very honoured and lucky to have received this award on behalf of the huge team of people that were behind the making of this movie. On this film more than most it has truly been a collaboration between many departments - special effects, visual effects and stunts - that have enabled us to pull off some genuinely unique movie moments. Thanks to everyone involved in making this possible and to Chris and Emma for giving us the opportunity to be involved in another of their adventures!"
Andrew Lockley was not the only BU graduate associated with Oscar-winning films, as many graduates of the NCCA go to work in the visual effects and animation industry. This includes graduates like Jude Brownbill, who was the Supervising Animator for the Pixar Animated Movies film Soul, which won the Best Animated Feature Academy Award. Jude studied a BA in Computer Visualisation and Animation at BU.
Five BU graduates in total were named in shortlisted categories at this year's Academy Awards. Alongside Andrew Lockley in the visual effects category, Matthew Kasmir (who studied at BU between 1993 and 1996) was shortlisted for his work on the film The Midnight Sky, directed by George Clooney. Anders Langlands studied Computer Visualisation and Animation at BU between 2000 and 2003 and was shortlisted for his work on Disney's live-action adaptation of Mulan, while Ben Jones, who graduated in 2006, was shortlisted for The One and Only Ivan.
BA (Hons) Scriptwriting for Film & Television graduate Joshua James Richards was nominated in the Cinematography category for his work on the film Nomadland, the award was won on the night by the film Mank.
For more information about visual effects, animation and film-related courses at BU, visit the BU website: https://www.bournemouth.ac.uk/study