Bournemouth University's National Centre for Computer Animation (NCCA) is to celebrate its 30th anniversary with an exhibition at Poole Museum.
'Once Upon a Time in Animation' will showcase a selection of concept art, storyboards, stills, games and finished films in interactive exhibition in the Museum's Galleries 1 and 2.
A wealth of creative talent from students, graduates and researchers from BU will go on display from the NCCA archives. The exhibition explores different areas of animation, from film to game design, and shows how an initial idea develops into a finished moving image. The exhibition features household names including Miffy, Beatrix Potter and Aardman.
Visitors will have the opportunity to engage with Covid-19 secure exhibits including a display of student-created games, moving images and a cinema area. Alongside a zoetrope, there will be the chance to see original models by Academy Award winning Aardman, including Morph and Wallace & Gromit. While watching showreels from NCCA graduates, visitors will also learn more about advances in computer animation, how animation has impacted other fields including medicine, and the different career paths within animation.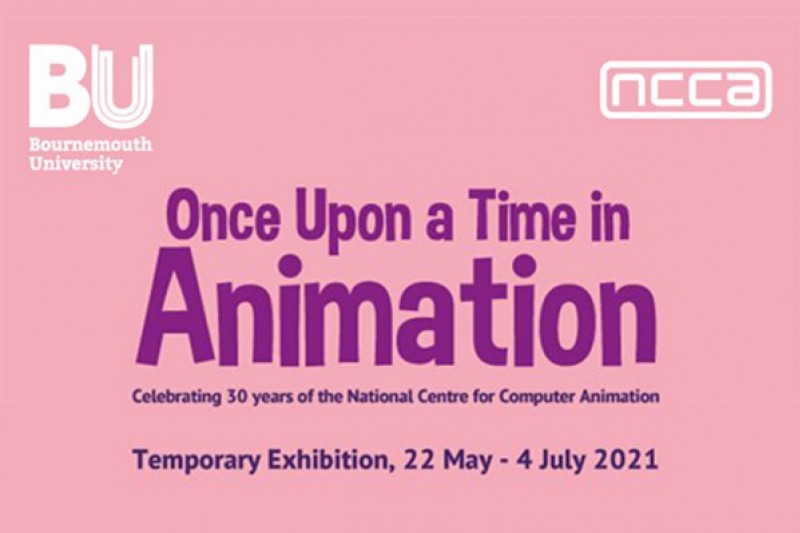 Dr Oliver Gingrich of BU's NCCA said, "We are excited to present such a wealth of diverse animation practices - showcasing, the past, present and future of the NCCA, and its creative motto of Science in the Service of Arts"
Michael Spender, Museum and Arts Manager for BCP Council, said, "We are looking forward to hosting such an innovative, family-friendly exhibition. It is wonderful to showcase the creative work of students and graduates from our local community. I would encourage all local residents and visitors to see this unique exhibition which aims to engage and inspire."
The exhibition will be supported by a range of online workshops for children and young people, including coding and game design. The programme of talks will feature leading experts and artists. The Wallace & Gromit Family Trail will invite audiences of all ages to experience Poole Museum with all new eyes. In addition, the NCCA and partner organisations will be running careers guidance for those interested in working in the field of computer animation. The exhibition is generously supported by The National Lottery Heritage Fund and Arts Council England National Lottery Project Grants.
The exhibition will open on Saturday 22 May at the museum on Poole Quay and will run until 4 July. Entry is free with donations welcome.
For more information about BU's NCCA, including courses, visit the BU website.