Professor Lee Miles, Professor of Crisis and Disaster Management at BU, has provided training for local disaster managers in Freetown, Sierra Leone less than two months after a catastrophic fire in the city.
In March 2021, fire engulfed the Susan's Bay community in Ward 427 in Freetown, the capital of Sierra Leone. The fire affected the homes and livelihoods of over 7,000 people and required a national-level disaster response.
Professor Miles has been a leading contributor to a dedicated international training initiative to further train local disaster managers following the fire.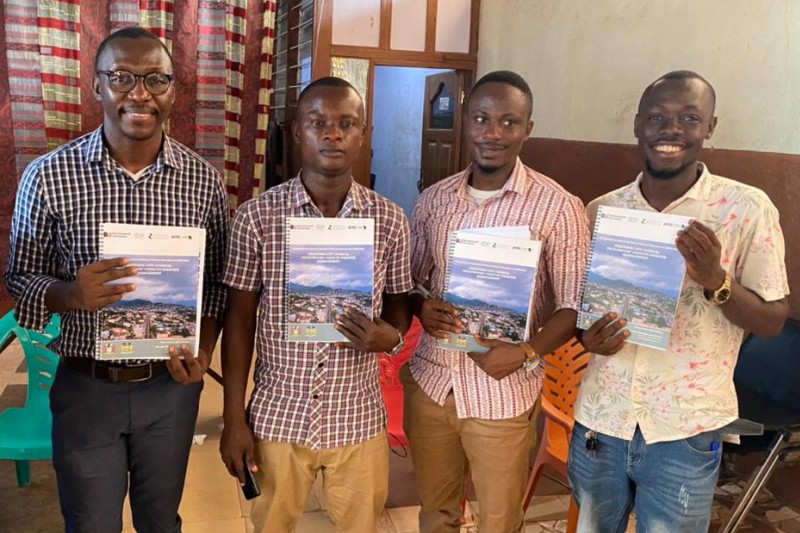 In May 2021, he led research-informed professional practice exercises for disaster managers, responders, councillors and members of the Community Disaster Management Committees (CDMCs) and People with Disability (PWDs) of Susan's Bay at an internationally-funded workshop.
The workshop drew upon the AFRICAB (Driving African Capacity Building in Disaster Management) project, directed by Bournemouth University's Disaster Management Centre (BUDMC) and funded by the UK's Global Challenges Research Fund (GCRF).
One of the findings of AFRICAB was clear deficits in locally accessible risk management tools and guidance, which led to an AFRICAB-produced Facilitators Guide to Disaster Management, co-authored with Freetown City Council and Sierra Leone's National Disaster Management Agency (NDMA).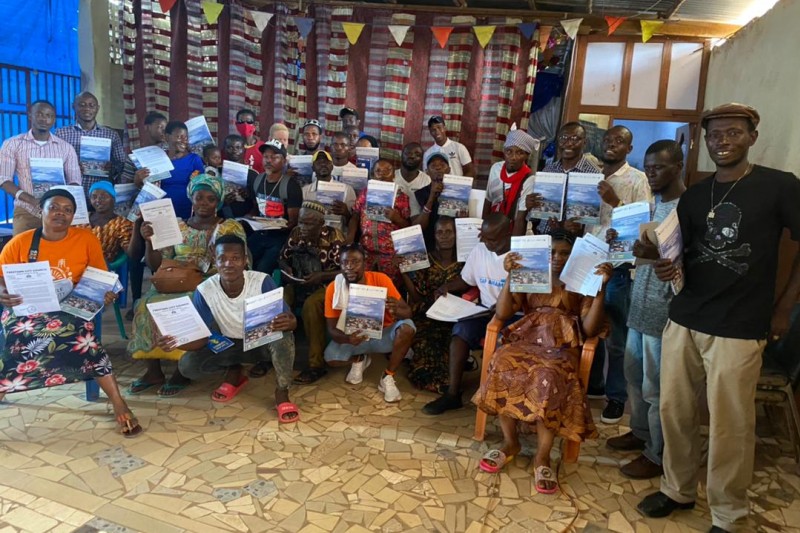 The Susan's Bay workshop was co-ordinated by Freetown City Council, and involved important international NGOs, including CONCERN, Handicap International and the Sierra Leone Red Cross Society, as well as national responders such as the National Fire Force.
The workshop represents an urgent capacity-building initiative given the vulnerability of Susan's Bay to further disasters and challenges.
Professor Miles said: "It is imperative that the international community continues to do all it can to help the Susan's Bay's local disaster actors, and especially the Community Disaster Management Committees (CDMCs), given the size and complexity of the challenges that that they now face.
"Bournemouth University is at the forefront of applying Single Points of Failure (SPOF) methodologies and research findings to develop focused training that will contribute immediately to enhancing skills on the ground in terms of risk assessment and emergency planning.
The AFRICAB project has been instrumental in conveying the new realities of handling the simultaneous challenges of fire recovery, compliance with COVID-19 rules and preparations for the onset of the annual rainy season that affects Susan's Bay and across Sierra Leone today."
Professor Miles added that the workshop could be regarded as next steps in meeting the challenges for Freetown outlined in a key article penned by him and published in The Conversation.
Lyndon Baines Johnson, an Environmental/Disaster Risk Analyst, one of the lead organisers of the workshop and a member of the Mayor's Delivery Unit of Freetown City Council, said:
"The contribution and work of Professor Miles and the AFRICAB project continues to be of great importance to enhancing disaster management in Freetown and Sierra Leone more generally.
"The research-informed training, and in particular the focus on identifying Single Points of Failure for local disaster managers is inspiring, insightful and educative. It offers members of CDMCs at Susan's Bay enhanced awareness and skills that they can take back to their own local communities and improve resilience.
"We hope to build further in cooperation with Bournemouth University in putting these initiatives into practice at Susan's Bay now and across Freetown more widely in the future."