The SPEED (Smart Ports Entrepreneurial Ecosystem Development) project team have been shortlisted for the 2021 IAPH Sustainability Awards by The World Ports Sustainability Program in the category 'Resilient Digital Infrastructure'.
IAPH (The International Association of Ports and Harbours) was formed in 1955 and over the last sixty years has grown into a global alliance representing over 180 members' ports and 140 port-related businesses in 90 countries.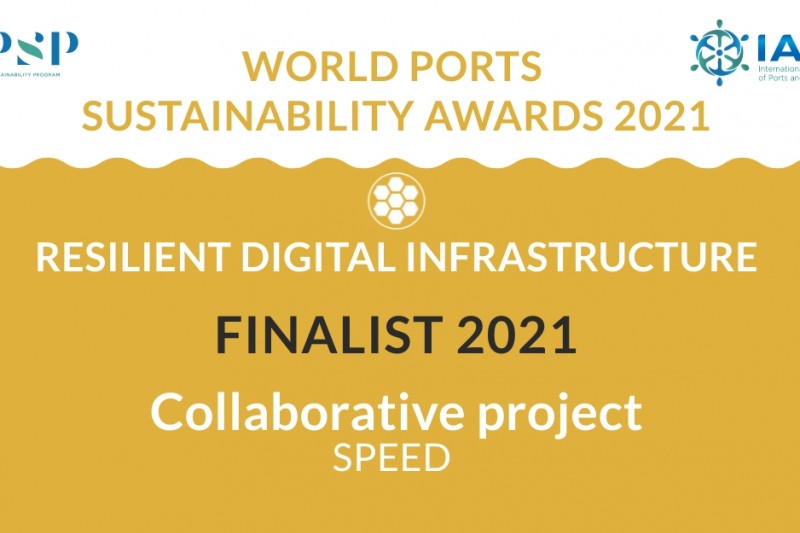 SPEED is part of the European Interreg 2 Seas program and aims to improve ports in Belgium, France, the Netherlands and the UK by using new advances in technology and data science.
SPEED is led by the Antwerp Management School, Belgium, and funded predominantly by the European Regional Development Fund (ERDF). Bournemouth University is a project partner, working alongside other partners such as Université de Lille, Stichting Katholieke Universiteit Brabant, Portsmouth City Council and the Borough of Poole. 
The project aims to empower a cross-border community of port authorities, port stakeholders, ambitious data science and Internet of Things entrepreneurs and knowledge centres to become the world leading innovation hub for smart port application development.
The BU SPEED team is made up of Professor Reza Sahandi, Dr Deniz Cetinkaya, Dr Gernot Liebchen, Mrs Shabnam Kazemi and Aikaterini Kakaounaki. 
Professor Sahandi said: "The SPEED open innovation portal maintained by BU, the commitment to collective ecosystem growth, the strong international consortium, and the focus on value creation for the smart port community have probably helped to being nominated and shortlisted. This is a big success achieved by the SPEED project partners' hard work and creative efforts." 
You can vote for the project to win the award on the IAPH Sustainability Awards website. Voting will close at midnight Central Europe Time on Friday, 28 May 2021. The winners will be announced at a virtual gala ceremony planned for the IAPH2021 World Ports Conference on 24 June.