The first research patient has been scanned in BU's MRI scanner, as part of a study investigating the effects of cold water on brain activity.
The research project is being undertaken by the Department of Psychology at BU, the Faculty of Science and Health at Portsmouth University, University Hospitals Dorset NHS Foundation Trust (UHD) and the Institute of Medical Imaging and Visualisation (IMIV) at Bournemouth University.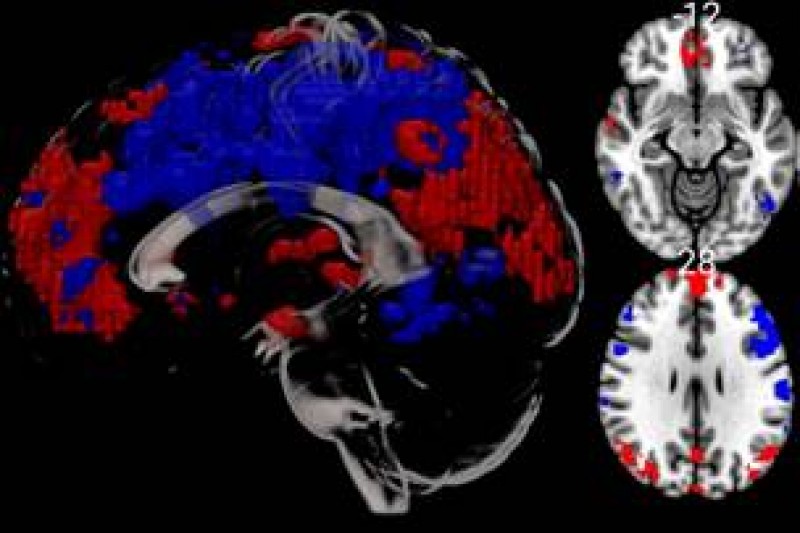 It is investigating the effects of cold-water immersion on brain activity, which could provide evidence for whether activities such as cold-water swimming have benefits for managing mental health conditions.
The project is one of several funded through the IMIV MRI pump priming scheme. Associate Professor Dr Jamie Franklin, Head of IMIV and a Consultant Radiologist at UHD, said: "Scanning our first research participant is an important milestone for the IMIV and BU.
"The MRI scanner is a state-of-the-art piece of equipment which will allow us to support a programme of cutting-edge research.  We are looking forward to building our imaging research activity over the coming months, and are working collaboratively with colleagues both within and outside BU to realise this ambition."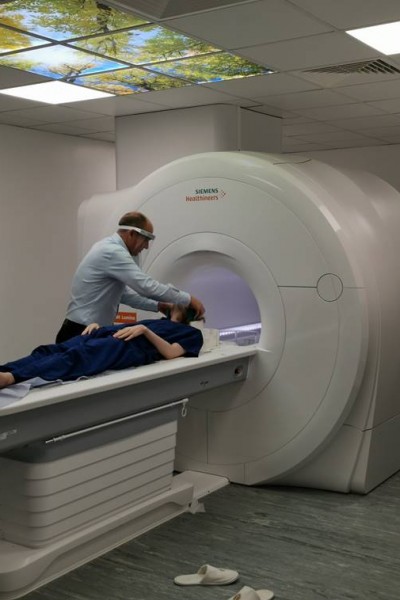 "We have several exciting projects that will begin over the next few months covering really diverse subjects from liver cancer to head injuries and dementia. We also plan to work with our NHS partners to provide much-needed MRI scanning capacity, supporting recovery from the Covid pandemic."
The Siemens 3T MRI scanner was co-funded by BU and the Dorset Local Enterprise partnership, and is located in the Bournemouth Gateway Building.
Dr Ruth Williamson, Deputy Chief Medical Officer and Consultant Radiologist at UHD, and Visiting Professor at BU, said: "It's been fantastic bringing together the expertise and enthusiasm from colleagues across disciplines and universities in Wessex to do what we hope will be the first of a series of studies looking at the health and wellbeing benefits of swimming outdoors."
To find out more about the study, please visit the BU Research Blog