A team from Bournemouth and Plymouth Universities and Geosight, working alongside archaeologists and specialists from the Mary Rose Trust, are searching for the wreck of a French Galley, which, like the Mary Rose, was lost during the Battle of the Solent in 1545.
Project Solent Warships has been match-funded by Historic England to search for historic wrecks in the Eastern Solent and is inspired by the late Alexander McKee's 'Solent Ships' project, which succeeded in finding the Mary Rose in 1971. 
The survey vessel will pass close to the site of the Mary Rose daily, and will take the opportunity to gather information about the current state of the site.  Following the excavation and raising of the stem of the Mary Rose in 2005, coherent structure attached to this was reburied and protected. There is still the potential for further bow castle structure and artefacts from the site. This may include some of the guns listed in the inventory, but not recovered.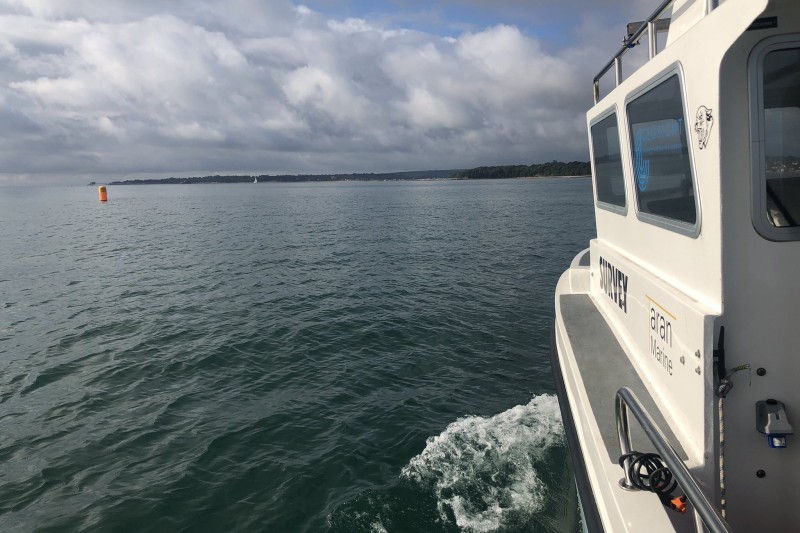 Dan Pascoe, Research Fellow in Maritime Archaeology at Bournemouth University, said, "This is an exciting project searching for five historically important naval shipwrecks. These were important ships of their time, which when found will gives us a wonderful insight into three centuries of naval history."
The area of the seabed including the site is designated under the Protection of Wrecks Act 1973, with licenced access administered by Historic England on behalf of DCMS.
The survey will take place in mid-August 2021 and the equipment being used consists of a multibeam sonar and magnetometer to provide a map of the seabed and positions of any magnetic objects.
For more information about archaeology at Bournemouth University, visit BU's course pages.