Bournemouth University's midwifery programme has received a UNICEF Baby Friendly Gold Award.
The UNICEF Baby Friendly Initiative (BFI) supports the embedding of infant feeding and relationship building within the curriculum, ensuring that graduates are equipped with the skills and knowledge to support families effectively.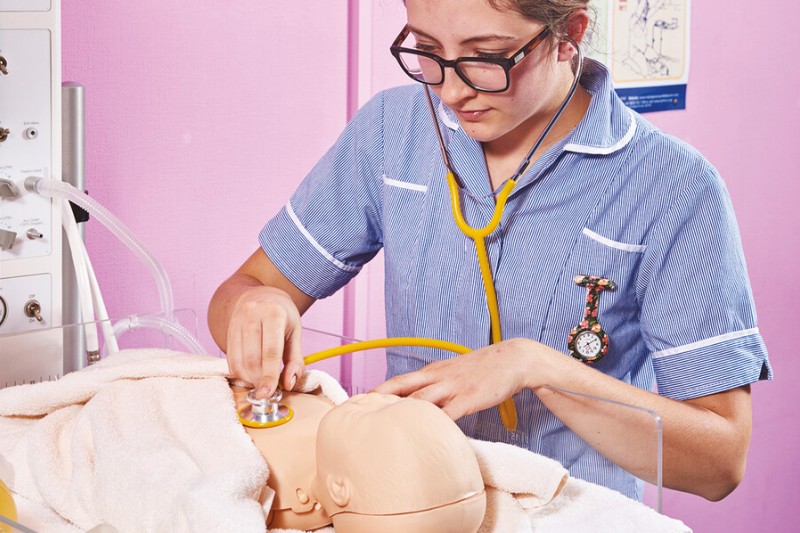 The UNICEF standards also provide a broad approach to support good practice in infant feeding throughout the university. They have the long-term aim of improving health outcomes for families, whether they are cared for by students or graduates, are students themselves, or staff working within the university environment.
The Gold Award is recognition that BU is not only implementing the Baby Friendly Initiative standards, but also has the leadership, culture and systems to maintain this over the long term.
This has included the development of a BFI Core Team, which is an essential requirement to demonstrate the sustainability of the teaching and learning that relate to the BFI standards and how they will continue to be provided. 
Professor Tim McIntyre-Bhatty, Deputy Vice-Chancellor at Bournemouth University, said: "Bournemouth University's purpose is to inspire learning, advance knowledge and enrich society. This award is an outstanding achievement, which ensures that our graduating midwifery students continue to demonstrate excellence in their knowledge and skills."
Professor Vanora Hundley, Deputy Dean Research And Professional Practice within the Faculty of Health and Social Sciences and Bournemouth University's Baby Friendly Guardian, said: "We are extremely proud of our team who work so hard to ensure that students have the latest evidence and knowledge to support mothers and babies to get the best start in life."