Bournemouth University has been shortlisted for two Student Nursing Times awards 2021.
BU's nursing academics have been shortlisted in the Teaching Innovation of the Year category for their initiative 'A virtual placement; an innovative initiative during a global pandemic'.
The initiative saw students explore a virtual geographical area to gain an understanding of the challenges facing individuals, families and groups in their achievement of health and wellbeing during Covid-19 restrictions.
Students would assess locations including a block of flats, a street, a village, a town and parts of local large cities in order to understand the limitations of pursuing healthy activities while Covid-19 restrictions remained in place. This gave them vital understanding of the challenges facing individuals and how care needs to be delivered to tackle inequality and support care.
Emma Böckle, a Lecturer in Adult Nursing at Bournemouth University, said, "As a team we are very proud to be shortlisted for this national nursing award. This is recognition of our commitment to ensuring student nurses were able to access practice learning in a global pandemic regardless of their personal circumstances. This enabled students to continue their programme, in a safe environment working virtually independently and in small groups and learn about the wider community and the factors affecting health and wellbeing.
"The positive student feedback from this placement demonstrated how valuable this learning experience was to influence their future practice in particular for discharge planning and health promotion. It enabled an opportunity for students to engage with people and services in the community and to fully understand the impact of the pandemic and the effect on their health and well-being. We look forward to sharing our initiative with the Nursing Times Award panel later in the year."
In addition, BU has been shortlisted in the Student Innovation in Practice category for the project, 'Breastfeeding in Hospital; a guide for patients admitted to the surgical unit'. The project was led by BU student Gemma Sweetapple.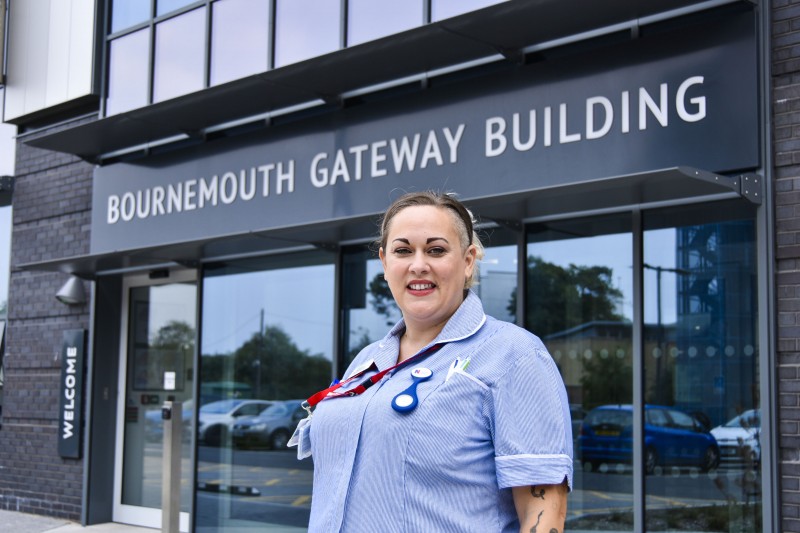 During her initial placement as a first-year student, Gemma found that mothers who needed admission to general hospital wards post-birth experienced limited breastfeeding support while in general surgical wards.  Gemma's project sought to provide a framework of support for breastfeeding mothers in such situations.
Gemma said, "I was truly honoured to be nominated by my tutor for the student innovation award. It has been such a rewarding experience and I'm so proud that my work was recognised by the university and the hospital".
The awards ceremony will take place on 4 November 2021. For more information about the awards, visit https://studentawards.nursingtimes.net/shortlist_2021