A disaster management project delivered by Bournemouth University is to have its final report formally endorsed by the Government of Sierra Leone.
BU's Disaster Management Centre (BUDMC) has been working closely with leading organisations and officials in Sierra Leone to identify single points of failure (SPOF) and to produce best practice documentation for preparing for, responding, and recovering from, crises.
This culminated in the AFRICAB (Driving African Capacity-Building in Disaster Management) project, which looked to address urgent local needs and enhance disaster response planning in Sierra Leone, which is to have its final report formally launched this week at an event hosted by the National Disaster Management Agency (NDMA) and the Office of the President in Sierra Leone.
The seminar will include speeches and endorsements from Chief Minister Jacob Jusu Saffa, Director General of the NDMA Lt. General (Rtd) Brima Sesay, and representation of the UK High Commissioner to Sierra Leone Ms Lisa Chesney MBE, as well as a discussion about future collaborations for the BUDMC team in Africa. The meeting will be attended by representatives from many ministries, departments and agencies (MDAs), international institutions, including the World Bank, UNICEF and UNDP, as well as non-governmental organisations such as the International Red Cross, Save the Children, GOAL and CONCERN and from local authorities across Sierra Leone.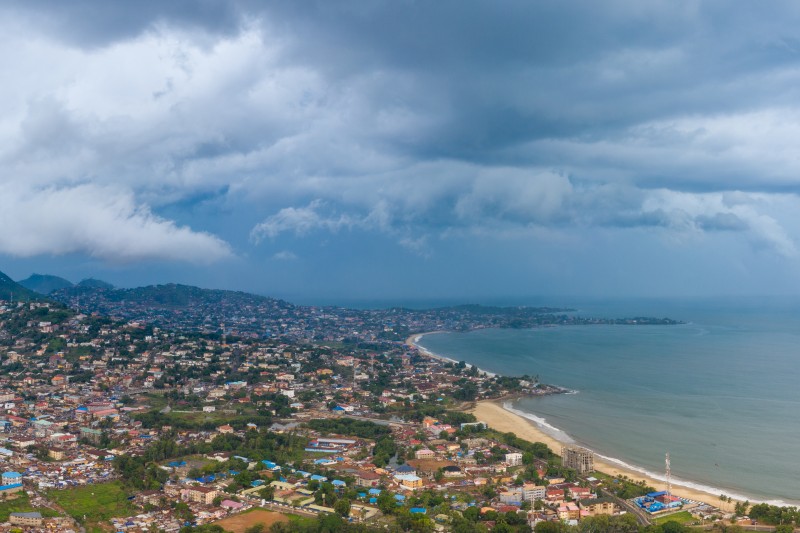 The AFRICAB report is notable in being based on a three-year-long, country-wide field research project involving views and feedback from all tiers of government from the highest level of the national strategic meetings down to discussions with community leaders in local districts and wards.
The research also covered the Covid-19 pandemic and the recent Susan's Bay fire disaster that engulfed a major district of Freetown in March 2021. The report applied innovative SPOF concepts and techniques developed by the BUDMC and outlined eight thematic areas and 27 action points as key recommendations for policymakers and stakeholders across Sierra Leone.  The launch meeting held this week marks the start of formal discussions on refining a governmental Single Points of Failure research informed Risk Reduction Programme implementing many of the findings of the AFRICAB Final Report in 2021.
Professor Lee Miles authored the report alongside BU colleagues, and will present the findings during the event. He said, "It has been a pleasure to work alongside colleagues to provide disaster management support in Sierra Leone, which has seen real application as the country has managed fires, flooding, landslides and the outbreak of Covid-19. Dealing with such disasters is always complex, especially when running concurrently, and we're pleased that our disaster management resources have been used to help protect life and minimise damage.
"Our thanks go to the National Disaster Management Agency (NDMA) and Freetown City Council (FCC) in particular for working alongside us in the creation of this report, which we hope will provide an underpinning framework for disaster management in Sierra Leone for years to come."
For more information about Bournemouth University's Disaster Management Centre, visit https://www.budmc.uk/