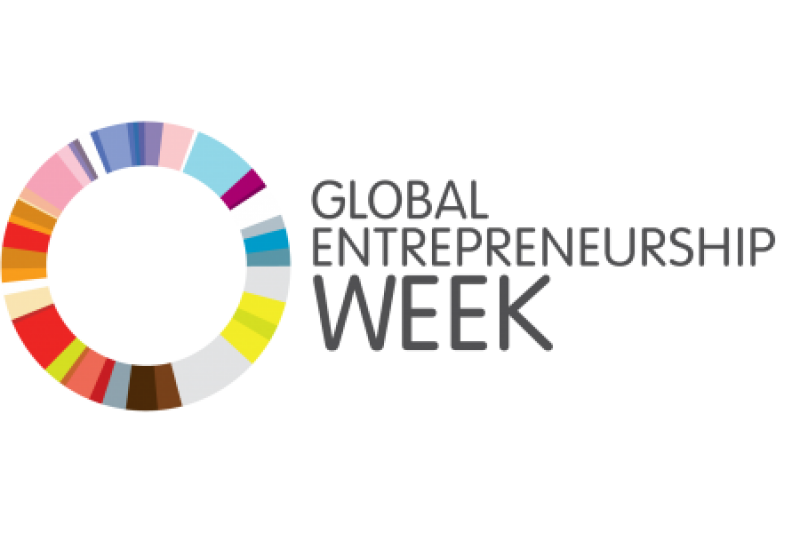 This month, Bournemouth University (BU) is hosting a series of entrepreneurship events and opportunities to celebrate the world's largest entrepreneurship festival, Global Entrepreneurship Week.
Taking place between Monday 8 November and Friday 12 November, Global Entrepreneurship Week aims to empower entrepreneurs in every country and community across the world and is celebrated around the globe in over 175 countries.
Ian Jones, Head of External Engagement at BU, said: "We're delighted to be supporting students during this year's Global Entrepreneurship Week.
"Many of our alumni have successfully launched their own business, going on to create partnerships and boost the economy locally and nationwide. I can think of no better way of helping our current students in entrepreneurship than taking part in this year's festival."
As well as offering entrepreneurship advice on MyCareerHub, BU students can join a variety of events in the coming weeks. The Building a Business with Purpose event on Wednesday 10 November celebrates enterprise and entrepreneurial people, providing support and information to any BU student who is considering setting up a business.
BU are also supporting the BCP Business Festival, an exciting line-up of free-to-attend events providing inspiration, motivation and connections. On Thursday 18 November, BU will host Inspiring the Next Generation at the Fusion Building on Talbot Campus. Organised by Evolve in partnership with BU, the event is aimed at aspiring young entrepreneurs and includes a panel of successful business leaders with first-hand experience.
Members of the BU community are also eligible for the 2022 Ingenuity Programme and the Super Connect for Good Competition. The 2022 Ingenuity Programme is available for BU students, staff and alumni and aims to help people turn their ideas for change into a business that creates impact. Participants will hear from industry experts and gain support from specialist mentors to develop their idea into a business plan. Entrants can submit the idea to a competition and be in with a chance of winning significant investment and support.
The Super Connect for Good Competition seeks to discover and super connect the best emerging tech start-ups and scale-ups creating positive social impact to enhance people's lives through technology.
There will be more support for students hoping to develop their own business later this academic year. Applications for the Eco Entrepreneurs Competition open in January 2022; BU are developing a variety of workshops as part of the Nat West Business Builder programme for early 2022; and BU student memberships will soon be available from the Institute of Directors. Through digital learning tools, techniques, events, and guidance BU's entrepreneurs can start, scale and succeed in business.
For further information on entrepreneurship, students can find more in the Creative and Innovative Skills section of Brightspace.