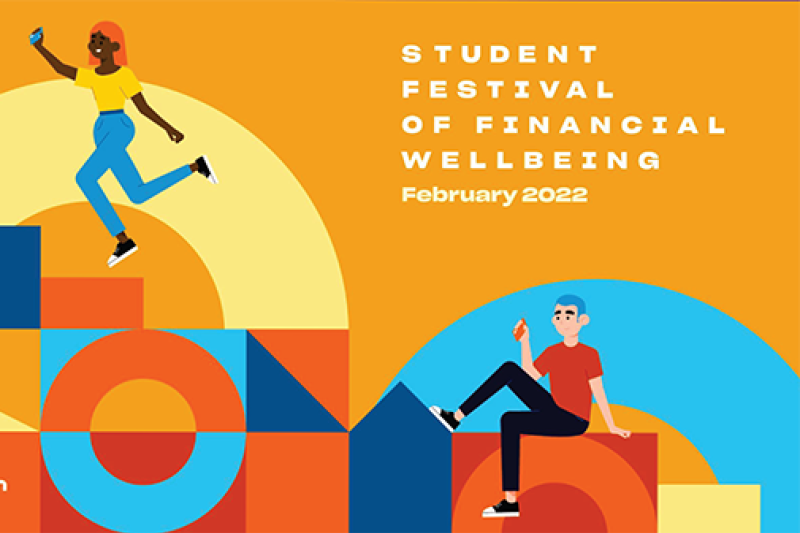 Get access to free webinars, digital guides, learning resources and prize draws, aimed at helping to educate young people on the importance and long-term benefits of financial wellbeing.
During February, BU will be joining over 35 leading UK universities and colleges in the first ever Student Festival of Financial Wellbeing. Launched by Blackbullion in response to research findings on the intractable link between financial wellbeing and student mental health; 75% of students surveyed worry about finances, with 67% saying money concerns negatively impacts their mental health. As many as one in three students surveyed have had to skip a meal due to a lack of money.
How do I get involved?
Each week The Student Festival of Financial Wellbeing will focus on a cornerstone of financial wellbeing, to set the building blocks in place for students to better understand finances. Sign up now to get access to the following webinars, resources and prize draws:
A line-up of live webinars, downloadable digital guides, learning resources and practical prizes will support students on their financial wellbeing journey across the Festival.
Paul London, from BU's Student Money Advice Team, says, "The pandemic has put the financial wellbeing conversation centre-stage for students. We're seeing demand for student hardship funds continue to rise, so it's vital that we offer the education, support and interaction students need to create a positive pathway towards better financial wellbeing." 
Blackbullion founder, Vivi Friedgut, comments "Mental health and financial wellbeing are inextricably linked. By unpacking the complex issues around money and mindset – from shame to isolation, anxiety to performance - students can get those positive building blocks in place, for a bright financial future. We're delighted BU is joining as a founding partner of the Student Festival of Financial Wellbeing, to champion financial inclusivity, mental health and a positive student experience."  
About Blackbullion
Blackbullion is the Financial Wellbeing Platform on a mission to demystify the world of finance and improve access to funding for young people. Our platform is available to over 1 million students at almost 50 partner universities and colleges and is deeply embedded into Student Support departments, helping with funds' distribution and financial education.