A Bournemouth University student secured a late entry into the Belgium Open as part of the European Tour on Friday 13 May.
Charles Roeland, studying BA (Hons) Economics, shot a first round 69 which was two under par while playing against top players from around the world.
Charles was part of the Senior National Belgium squad prior to starting his course with Bournemouth University three years ago. He has been identified as a top golf player in Belgium in his age category.
The golf scholar arrived at BU aged 17 but was quickly put into the Bournemouth University 1st team by coaches Scott Godfrey and Martyn Thompson once he turned 18.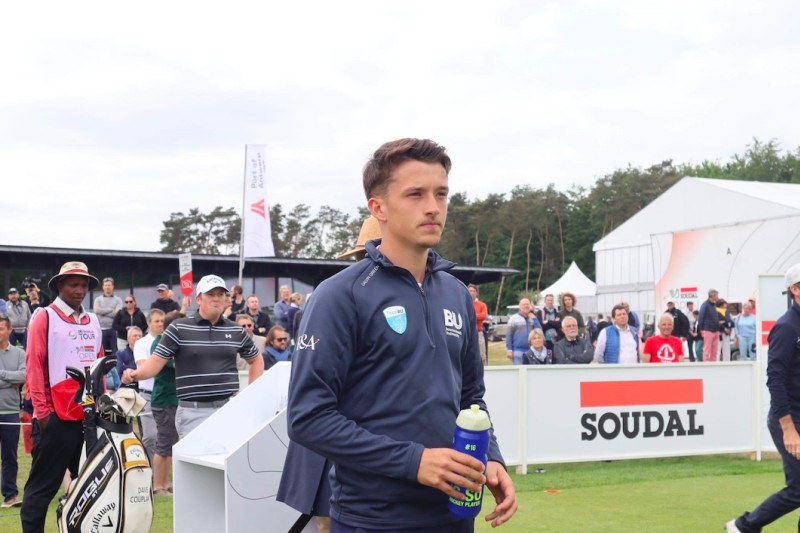 Since then, Charles has represented BU in many league matches and BUCS Tour Events. He was also awarded a BU Sport scholarship in addition to The Royal & Ancient Golf Club of St Andrews scholarship.
The BU student and golf scholar said, "It was an incredible opportunity to experience and play at the European Tour. I played really well on the first day and unfortunately the second day was a bit harder and I didn't make it to the weekend.
"It was amazing to compete against top players from around the world. Being given opportunities like this could really boost my golfing career.
"It is a long, hard journey to become a professional golfer but I am determined to keep going. I am very grateful for the support of my peers and the BU academic team. I'm really looking forward to the next event or tournament I can play in."
More information about sports scholarships can be found on the finance pages of the BU website.