Undergraduate students studying at Bournemouth University's National Centre for Computer Animation will receive mentorship from industry experts as they create animations for charities as part of the BFX Competition.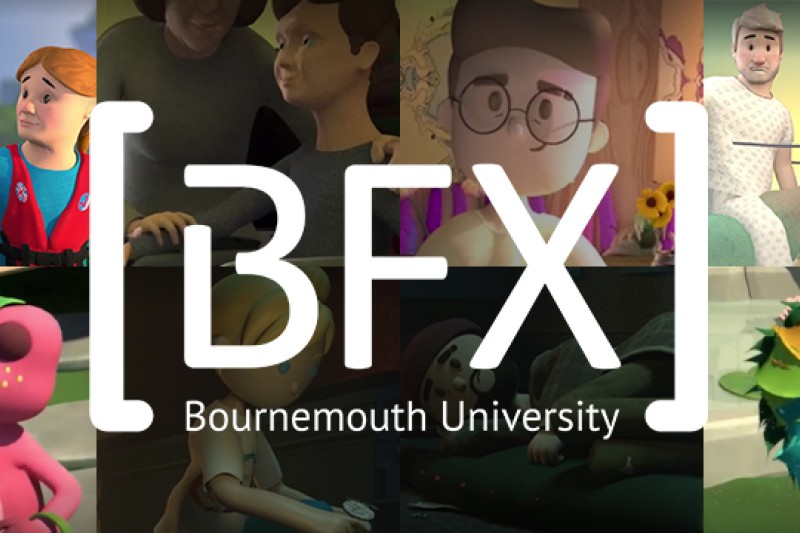 BFX is the UK's largest computer game and animation festival. As part of this year's event, students will create animated work to support three charities - Firmitude, Pembrokeshire Coast National Park Authority, and Planet Purbeck Youth Group. 
Over the course of nine-weeks, the students will be able to meet with industry mentors who are all BU alumni. As they develop their short animated pieces they will receive insight, guidance and support across various technical areas.
Sessions from Sian Warren, Creature Modeller at MPC, and Callum Harwood, 3D Generalist at Ritzy Animation Studios, will guide students through modelling mentorship sessions. Sian commented, "Mentoring, through open discussions and reviews allows everyone involved to unlock creative potential, and ideas, in a collaborative environment. VFX is always evolving, there will always be new tricks, workflows, software, and limitations. The key is teamwork!"
Also returning to mentor students again this year is Brenda Ximena Roldan Romero, Animator at Blue-Zoo, who will guide students through sessions focused on developing character animation.
Lighting development will be mentored by Serban Ungureanu, Look Developer at TD and ILM. Compositing sessions will be led by Michael Bond, Lighting and Compositing Lead at Ritzy Animation Studios.
Bond said, "personally, I am hoping to provide technical notes on the lighting and compositing areas of the pipeline in relation to the composition of shots. Providing prompt questions inviting students to develop their work.
"I am really looking forward to seeing what the students are working on! I think that students and young people in the industry are usually on top of the latest software/workflows so I am interested to see how the way they are working has changed since even a few years ago when I was at BU."
Competition winners will be announced during the BFX Festival which will be hosted at BU's Talbot Campus 8 – 13 November 2022.