An interactive tool developed by BU researchers to help identify malnutrition in older people in the community has been shared by the NHS Beneficial Changes Network.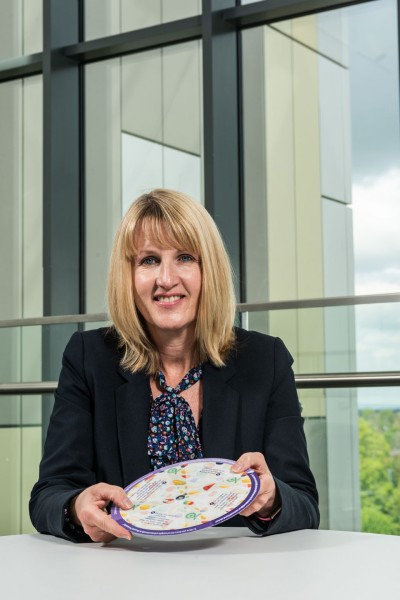 The Nutrition Wheel tool can be used as a conversation starter to help identify if an older person is at risk of malnutrition at an early stage. It provides guidance, advice and signposting to further information, and support on next steps.
It was developed in partnership between BU and the Wessex Academic Health Science Network (AHSN), in conjunction with key stakeholder organisations in the community and charities including The Patients Association and Age UK.  
A case study about the Nutrition Wheel has been shared by NHS England and NHS Improvement through the Beneficial Changes Network FutureNHS Platform as a useful resource for others to learn from.
The platform supports people working in health and social care to improve and transform across organisations, places and professions.
The majority of malnutrition in older adults originates in the community and can have significant consequences for older people and for health and social care services. The issue has been compounded by the Covid-19 pandemic.
The Nutrition Wheel has been validated for use by the wider workforce including volunteers, community workers and carers to identify and better manage malnutrition at an early stage.
Professor Jane Murphy, Professor of Nutrition at BU, said: "We've worked together to co-produce this much needed new simple tool to spot the signs of malnutrition and provide guidance and advice with signposting to support, importantly through a conversation.
"So much reliance has been on busy healthcare staff to screen for malnutrition, when other care workers in community, friends or relatives may be better placed to help deal with this huge problem and pick up the signs of malnutrition at a much early stage too."
Wessex AHSN added: "Wessex AHSN Healthy Ageing Programme collaboration with Bournemouth University is an excellent example of combining research and quality improvement approaches to enable real world validation and spread of an effective and innovative tool that is accessible to all.
"We are really excited that the Nutrition Wheel is being used so widely, and we hope that its use will continue to benefit older people and help support care workers to open up conversations about food and nutrition."
Sarah Chessell, Lead for the Dorset Integrated Care System (ICS) Innovation Hub, said: "We are delighted to be working collaboratively with Professor Jane Murphy, Andy Dean and the wider team within the malnutrition in older people area, exploring implementation and wider spread of the nutrition wheel.
"This innovative tool provides an excellent opportunity to reduce the incidence of malnutrition and can be used widely by health and care professionals, care workers in the community, friends, and relatives to have a positive impact on nutrition in older people."
Find out more about the Nutrition Wheel
Read the underpinning research in the Journal of Human Nutrition and Dietetics