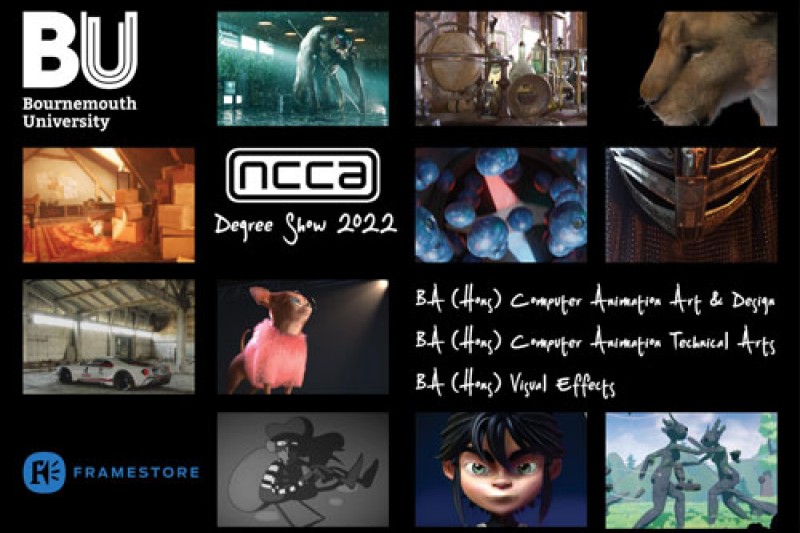 Final year students at Bournemouth University showcased their work at this year's National Centre for Computer Animation (NCCA) degree show that took place on 21 July 2022 at Framestore in London. 
Framestore is a three-times Oscar winning animation, visual effects (VFX) and creative studio based in Soho, creating scenes for some of Hollywood's top films as well as supplying content for the television and advertising industries. It has a long reputation for employing BU graduates with the necessary VFX skills to work alongside their teams of content creators.  
Character animated films, computer-generated visual effects scenes, and animated games were some of the categories of students' work that was showcased at the event, which represents the culmination of three years' work from across three undergraduate degree programmes: BA (Hons) Computer Animation Art & Design, BA (Hons) Computer Animation Technical Arts, BA (Hons) Visual Effects. 
Dr Richard Southern, Head of Department at the NCCA, opened the event at a screening of the students' animations and films which were played to an audience of Framestore employees and industry representatives. Richard Southern said: "We're delighted with the standard of work that our students have produced this year. There are a lot of personal stories and beautiful characters, and we are constantly amazed with their creativity and personal storytelling."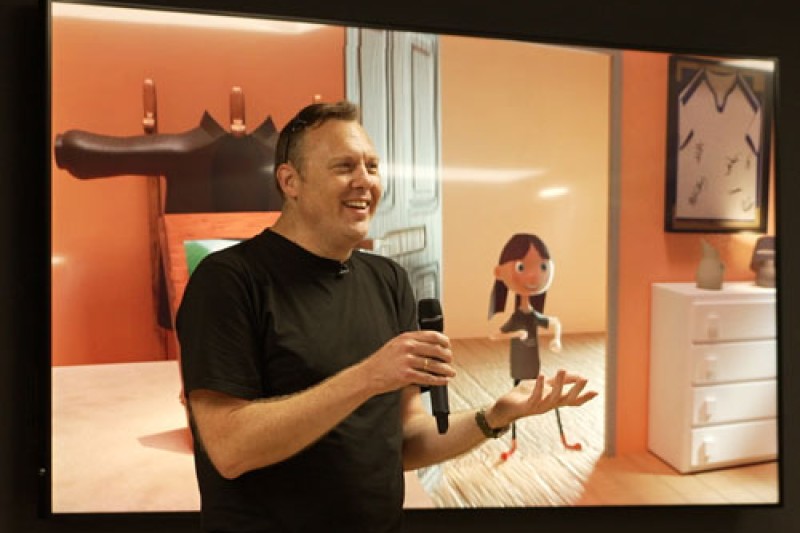 BOND a two-minute animation based on the Writer's own personal relationship with his brother growing up was one of the films showcased at the event. Cameron Clack, Writer, Director, Producer and Animator said: "This degree show is a great opportunity. I'm aspiring to be a 3D character animator, and BOND is a chance to show my storytelling abilities and my passion to the industry." 
Also present at the event were BU alumni who showcased their work at previous degree show events. Dominique Mathews, who currently works for London based creative studio, Blue Zoo as a Lighting and Compositing Artist said: "BU helped me in my career because the course was very in-depth. I still refer to my tutorials that my lecturers taught me all those years ago. It's nice to see everyone again today and to see the students' work".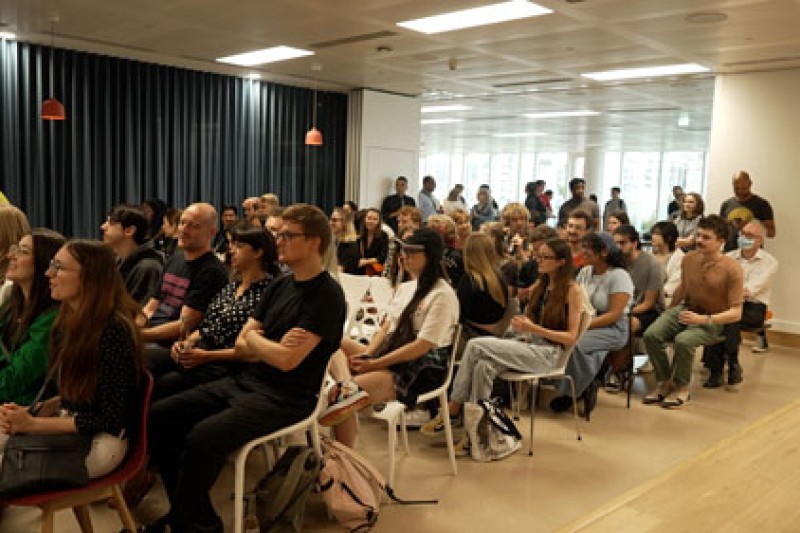 Students showcasing their work also had the opportunity to network with representatives from industry. Dr Rehan Zia, Principal Academic in Computer Animation, who supported students during their three years of training, said: "Most of the VFX studios are based in central London, so this is a great place to show the students' work, where all the recruiters from all the top studios can see their work. We have a strong BU alumni in the industry and the future for BU graduates is bright because they have always been in demand." 
To learn more about the NCCA and the courses available to apply for visit the BU website