Three lecturers from Bournemouth University have been running pubishing workshops for researchers in Nepal researching gender in the country's higher education institutions.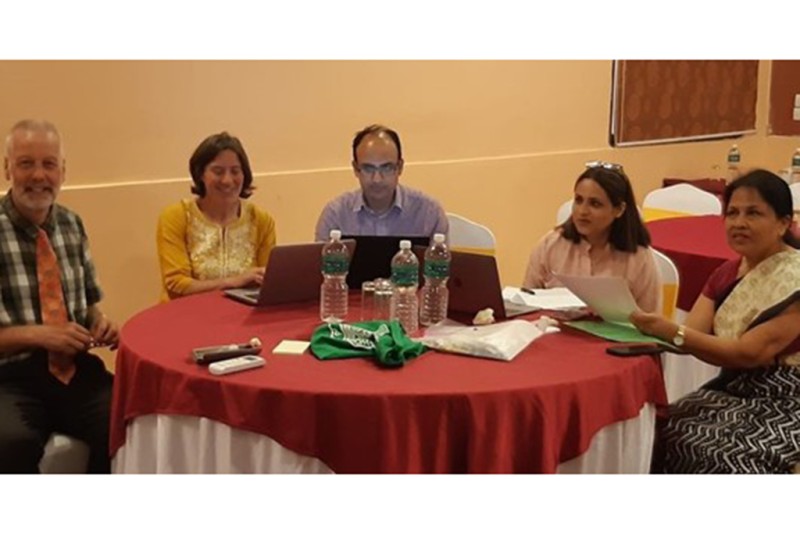 Dr. Shovita Adhikari, Dr. Pramod Regmi and Prof. Edwin van Teijlingen have been running the workshops with Dr. Emma Pitchforth from the University of Exeter in the west of England, and Dr. Rashmee Rajkarnikar from the Central Department of Economics at Tribhuvan University.
The sessions, held in Hotel Mount Kailash Resort, were aimed at young academics in and around Pokhara and were funded by The British Academy. The project builds research capacity of the early career researchers by improving their chances of getting published in international journals in English.
Edwin van Teijlingen, Professor of Reproductive Health at Bournemouth University said, "We are grateful to the British Academy for making these much-needed writing workshops possible.  Academic writing and publishing is ever easy for a beginning academic, especially so in a low-income country like Nepal."
In Nepal the workshop is further supported by Social Science Baha and Green Tara Nepal. It centres around the 23 chapters of the textbook 'Academic Writing and Publishing in Health and Social Sciences' which was published this year by Social Science Baha and Himal Books in Kathmandu.