Boosting your skills now and for the future
Skills development alongside your studies is essential to prepare for today's world of work and employers are increasingly looking for graduates that are proficient in 'softer' transferable skills in addition to specialised knowledge from a degree.
The BU Graduate Skills Programme is free and available to all current BU students. It provides a structured approach to your career development and helps you build confidence in the personal and professional skills that employers are looking for and how to apply them to a job, placement, or graduate position.
Find out how to get the most out of the programme and showcase your development to employers below via these three main touchpoints: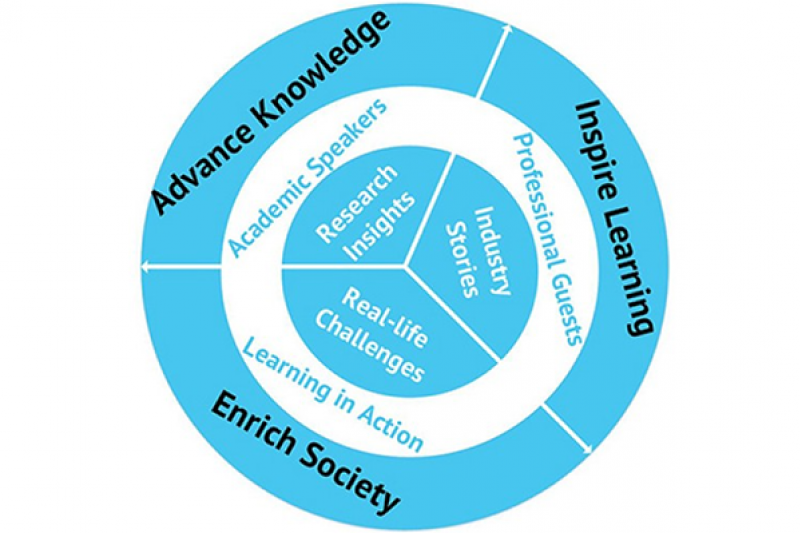 Attend employer-led Graduate Skills Masterclasses
CareersBU have opened bookings for our employer-led graduate skills masterclasses for this semester.
Free and open to any BU student to attend, the masterclasses are a great chance to network with employers and other students whilst developing your employability skills that will make you stand out when applying for placements and graduate jobs
These in person sessions are co-delivered with industry speakers and academics to provide insight into different industries. Topics covered in our masterclasses are based on skills we know are in growing demand within industry.
Companies represented this academic year include IBM, LUSH, BBC, Gaia Card, Teach First, Get Set for Growth, AFC Bournemouth, 3-Sided Cube and DICE.
A full list of Graduate Skills Masterclasses open for booking are available via our website. Limited spaces available so don't delay and book today!
Book now for Graduate Skills Masterclasses this semester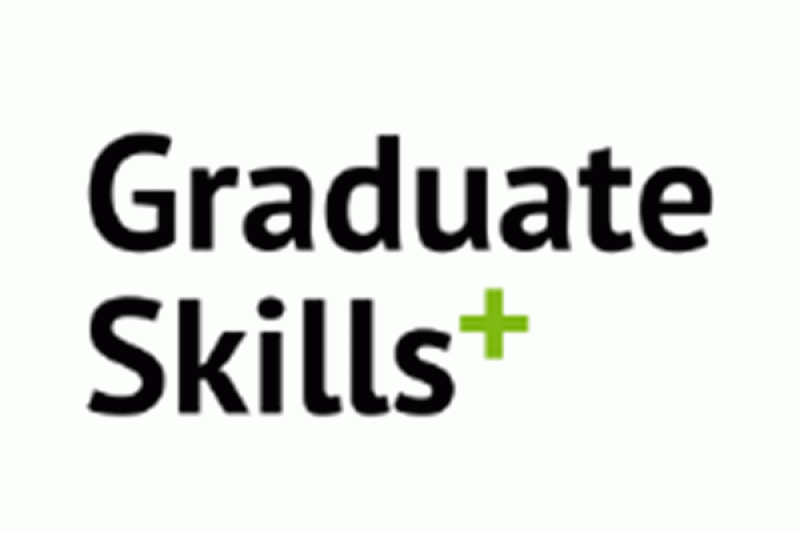 New this year: Sign up to Graduate Skills+
The employer-endorsed BU Graduate Skills+ is your extracurricular skills award, designed using the Career Readiness model below to give you a structured way to develop and articulate the employability skills you gain whilst at BU.
Open to all BU students - you will attend Graduate Skills Masterclasses, take part in a diverse range of extracurricular experiences, engage with group challenges and network with employers.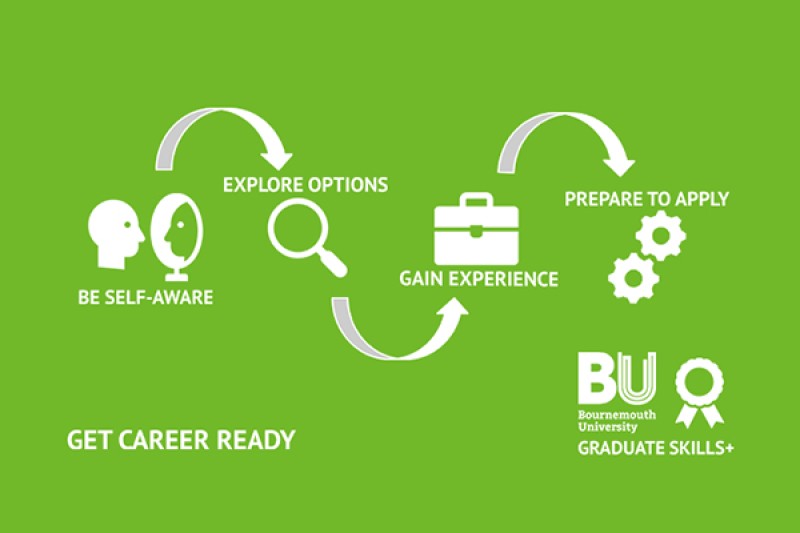 You must complete three activities per stage including attendance at one Graduate Skills Masterclass per stage to receive your Graduate Skills+ Certificate. You will also be invited to our end of year awards ceremony to celebrate your achievements.
To find out more about Graduate Skills+, please sign up to attend one of our launch events on Tuesday 18 October, 10am-12pm, on Talbot Campus. 
Explore the "My Graduate Skills" tab on Brightspace
Take a look at the "My Graduate Skills" tab on Brightspace, where you can access a variety of e-learning resources, events and LinkedIn Learning pathways. Resources in this section are mapped to nine key skill groupings and are organised so you can learn at your own pace and effectively fit in development around your studies.