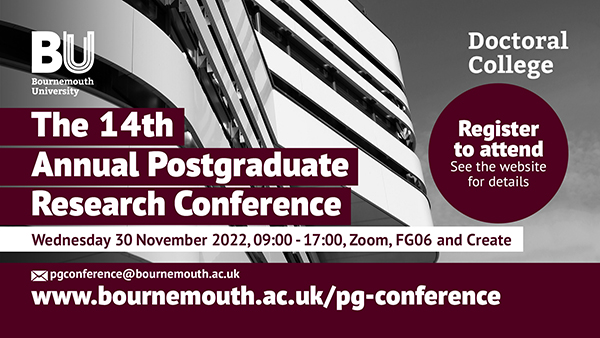 The Annual Postgraduate Research Conference, hosted by the Doctoral College, showcases the range of excellent research taking place across Bournemouth University by our postgraduate research community.
This year's conference is taking place on 30 November, 9am-5pm.
We are delighted to announce our keynote speaker is Professor Anna Feigenbaum, with her talk 'networking from below'.
As postgraduate research students and early career researchers you likely hear the word "networking" all the time. You must network at conferences, network for participant recruitment, network for jobs. You need to network for funding bids, network for sharing your research with the public and network for making an impact. But what is this elusive art of networking?
In this talk Professor Anna Feigenbaum will introduce her career approach of "networking from below". This includes building 'survive and thrive' networks with doctoral student colleagues, learning how to approach senior academics, identifying what you have to give and how to best ask for the support or collaboration you want to receive. Delivering this practical advice, Professor Feigenbaum will share her 4C principles for networking success: curiosity, clarity, coordination, and care.
The conference will be taking place online, supported by a poster exhibition in FG06, Fusion Building on Talbot Campus. There will also be a live screening in Create lecture theatre in the Fusion Building for those on campus.
We hope many of you can join us in supporting and promoting the postgraduate research culture and community at BU.