Swimmer Alice Tai has been awarded an Honorary Doctorate from Bournemouth University in recognition of her role as an ambassador for sport and an inspirational role model.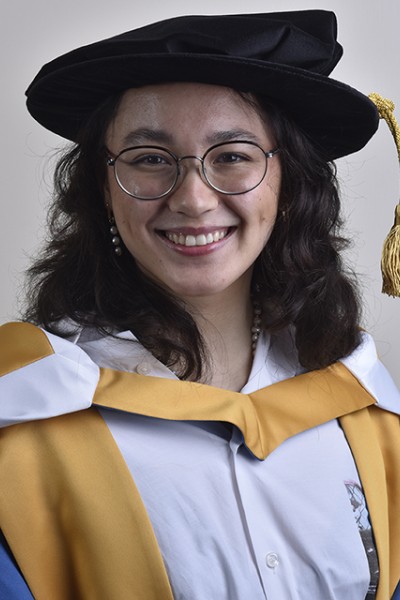 Alice has won multiple medals at Paralympic, World and European games after undergoing fourteen operations as a child to help her to walk. In January this year she had a further operation to remove the lower part of her right leg and went on to win Gold at the Commonwealth games just six months later.
She was born in Poole, Dorset, and began swimming at the age of eight with the Seagulls Swimming Club in Christchurch. She still recalls the freedom and peace that she found from being in the water after her operations.
By the age of 15, Alice had been selected for the England para-swim team and was competing in her first international competition. She went on to win gold medals at the 2016 Rio Paralympics, 2018 European Para Swimming Championships and 2019 World Para Swimming Championships.
In January this year, she underwent an operation to amputate the lower part of her right leg as a means of improving her mobility and reducing pain. As the Commonwealth Games approached in July, she was still working with her coach to adjust her style of starting, turning in the pool and maintaining balance. She won Gold in the 100 metres backstroke (S8).
Alice said, "receiving an honorary doctorate today is mind-blowing. I've had such an interesting year in sport and to come back to Bournemouth, the place where it all started, and receive such an accolade is insane!"
Professor John Vinney, Vice-Chancellor of Bournemouth University, "Alice is an inspiration to us all, achieving such great sporting success despite all the challenges she faced at a young age. At BU we are researching assistive technologies to support people with disabilities as part of our work helping people live better for longer and challenging under-representation. We are delighted to welcome Alice to our BU community."  
Alice credits her positive approach to life to her parents, who she says helped her to focus on what she could do rather than what she could not and encouraged her to find her own way of accomplishing difficult tasks. In 2016 Alice was made an MBE for services to swimming.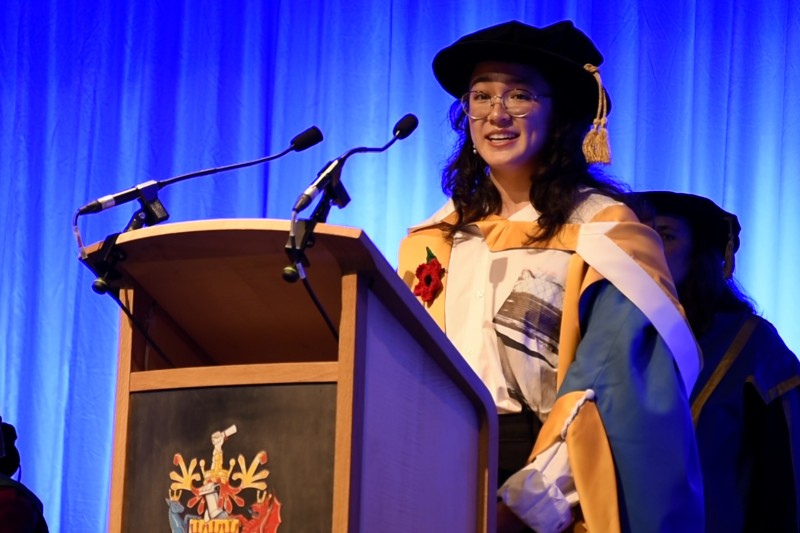 After being handed her degree, Alice told the Bournemouth University graduates in the hall, "Congratulations to you all, you should all be so so proud of yourselves, and I am very honoured to be here today and watch you all graduate.
"I want you to take away from this that you can be as resilient and determined as you need to be. And strive to do everything you want to. So many people told me that getting my leg amputated in January and going to the Commonwealth Games was a silly idea, but I'm hugely stubborn and said, 'no, watch me!'
"There's always going to be barriers and hurdles in whatever you want to do in your life. And if you want to get there you have to be resilient, and a little bit stubborn. But then you have to be a bit stubborn to get through uni so I'm sure everyone here is going to have great careers."
She received her Honorary Doctor of Arts degree at the university's graduation ceremony at the Bournemouth Interntional Centre on Tuesday 8th November.