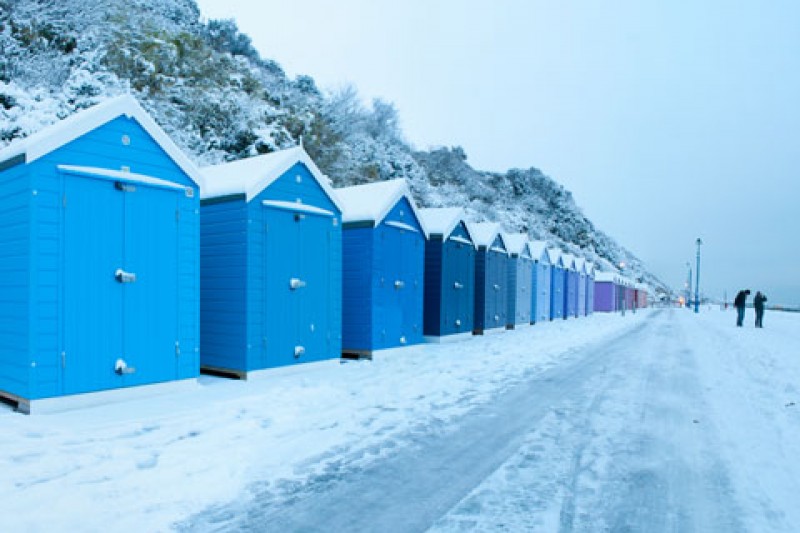 Over the coming days, the weather is forecast to get colder across the country, with some yellow warnings for ice in operation. This includes for our Yeovil campus. At all our campuses, we have prepared for the colder weather, taking any necessary action, including the gritting of paths, car parks and other communal areas. Please take care when travelling to or between campuses, especially in icy conditions.
Our primary objective is always to ensure the wellbeing of our students, staff and wider BU community, taking advice from external agencies (such as the Met Office, local authorities and the police) and in line with decisions made by others, including schools, day centres and the bus companies. We are monitoring the situation closely and will review any local advice and alerts which are issued. Unless otherwise advised, BU's campuses remain open with all activity continuing as planned. Our facilities remain open, so please continue to attend your sessions on campus.
If we do need to take any action due to the adverse weather, updates will be shared on Twitter, Facebook, the BU website, the staff intranet and by email. You can also check the BU information line – 01202 968999 – for recorded updates.
Please think about the safety of yourself and others and take extra care in adverse weather conditions. Check for travel updates local to your area before travelling and always follow police travel advice.
Most of the buildings on our campuses will close at 1pm on 23 December and reopen at 8am on Tuesday 3 January. You can find out what's open during the winter break on our website.
As we prepare for re-opening the campus on Tuesday 3 January, we will notify you if there is a weather warning for ice and snow. We will endeavour to open the campuses for business as usual. However, if weather and travel conditions are severe, updates will be posted on Twitter, Facebook, the university website, Brightspace and by email to your university accounts. You can also call BU's information line – 01202 968999 – which will provide regular recorded updates in the event of adverse weather. Please be aware that the campuses will remain open unless otherwise notified. 
If you have any specific queries or concerns in the meantime, please speak to your programme team in the first instance or contact AskBU.