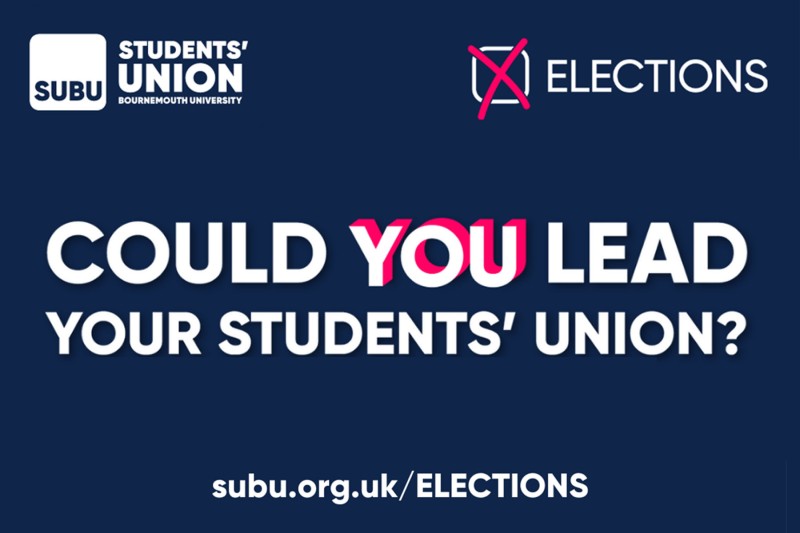 Have you got what it takes to make a difference for all Bournemouth University students?
Every year you – as a student at BU – are invited to put yourself forward to be a part of the next group to lead the Student Union at Bournemouth University (SUBU), representing the student voice and shaping the future of the Students' Union and student life here at BU.
This year there are four full-time roles up for grabs, plus five NUS Delegate roles to attend the National Conference:
Any current BU student can run for a role, and nominations are open from Monday 16 January to midnight on Friday 10 February. For everything you need to know about the elections, the nomination process and the roles visit the SUBU website or you can arrange a chat with the current Full-Time Officers at a time that suits you by contacting [email protected].
Make sure to get your nominations in before midnight on Friday 10 February 2023.