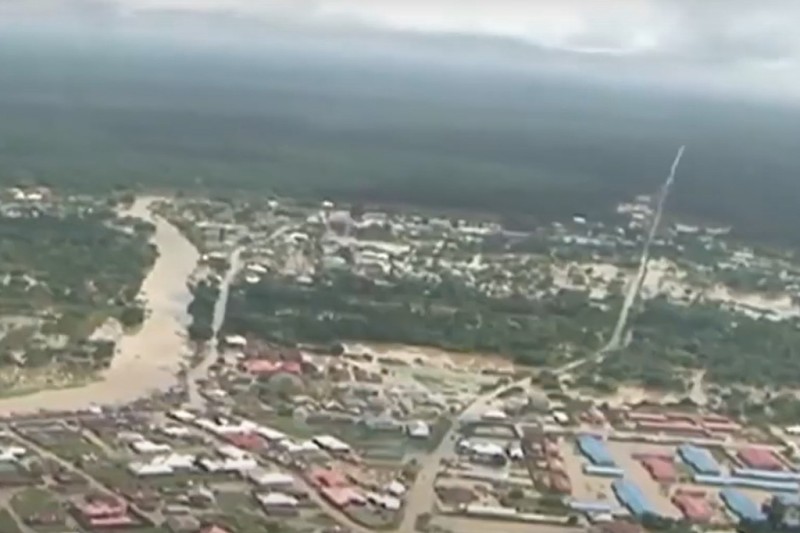 Bournemouth University's Disaster Management Centre is working closely with authorities in Nigeria as the country prepares for further flooding this year.
Richard Gordon and Professor Lee Miles from the Disaster Management Centre (BUDMC) co-organised a five-day executive seminar and course in international disaster management with Nigeria's National Emergency Management Agency (NEMA).
The BUDMC's Professor of Crisis and Disaster Management, Lee Miles said:
"The Executive Seminar represented a highly distinctive opportunity. It brought together NEMA staff from many directorates, heads and leaders of the state-level emergency management agencies from all 36 states and the federal capital territory of Nigeria as well as interested international, national and regional stakeholders to train on, and think strategically about, disaster management in Nigeria.
"It also introduced Nigerian policymakers and disaster managers to Single Points of Failure (SPOF) diagnostics, developed under the auspices of the AFRICAB and EVALDIS projects of the Centre, highlighting the BUDMC's reputation for delivering research informed professional practice, knowledge exchange and positive societal impact."
Speaking at the closing ceremony, NEMA's Director General, Ahmed Mustapha Habib said, "The first thing I did when I came on board in NEMA was to go for a course on disaster management at Bournemouth University and I believe that all the States must take this course, and when they take this course, when they go back, they should replicate that to the local emergency management committee which they have set up."
Above: TVC News Nigeria's report from the conference
Last year, Nigeria suffered extensive damage from widespread flooding in which 662 people died, over 3000 were injured and nearly two and a half million were displaced. Thousands of homes, farmlands and critical national infrastructure sites were destroyed.
Mr Habib warned that NEMA expect more floods to happen in 2023.
During the conference, Mr Habib described the Disaster Management Centre as a "premier institution that provides world-class research, training and technical assistance on disaster management to help reduce risk, build resilience and ensure rapid and sustainable recovery when disasters strike."
He added, "The NEMA collaboration with the Bournemouth University Disaster Management Centre, which dates back to 2009, has continued to grow from strength to strength.
"There is no doubt that at the end of this program, which is tailor-made to meet our peculiar needs in Nigeria, participants would be better prepared to face up to both new and emerging disaster challenges in their various areas of operation and the entire Nigerian federation."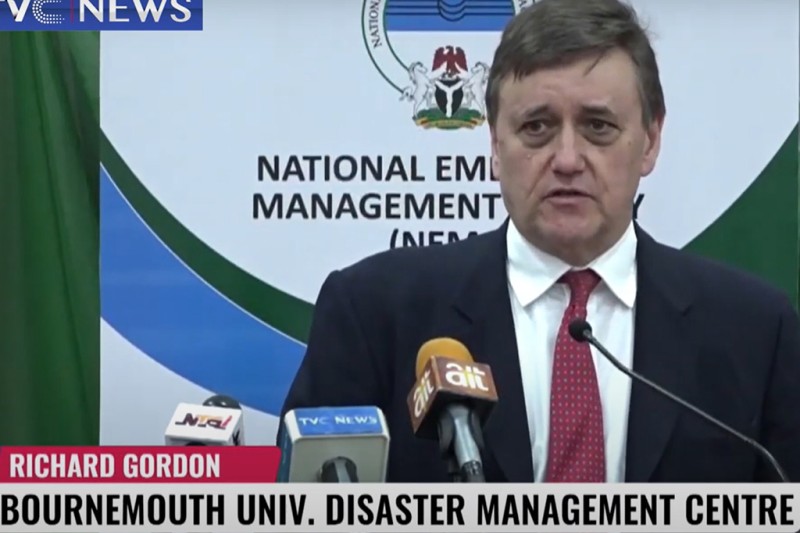 Richard Gordon, Director of the BUDMC, welcomed the clear commitment by NEMA's Director General to foster disaster management risk reduction and response capacity across Nigeria.  He commented, "whatever the outcome of this year's general election, the future focus of national and international disaster management intervention in Nigeria must now be towards specifically underpinning and enhancing the commitment of each of the 36 States of Nigeria as well as the federal capital territory to help ensure that their local communities and businesses are better prepared to face future disaster challenges."
The Disaster Management Centre in Bournemouth was set up in 2001 and provides research, training and technical assistance in disaster management in order to help reduce risks, build resilience and ensure rapid and sustainable recovery when disasters strike. It works closely with governments, international aid agencies and multi-national businesses to prepare for crises. The BUDMC also delivers highly impactful research projects on African Disaster Management.