A research project led by Bournemouth University (BU) will explore how natural capital investment markets could contribute to a successful rural economy.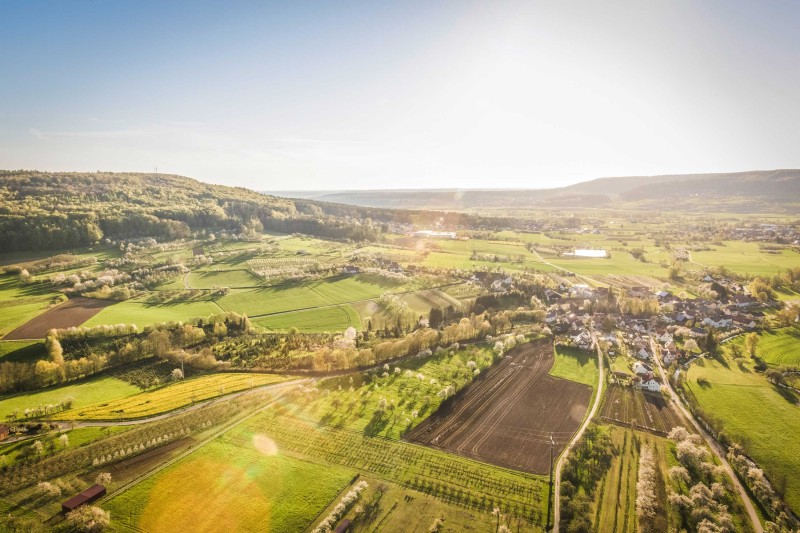 The Carbon Exchange: Mapping the drivers and impact of the carbon market on rural enterprises in the UK (REINVEST) project will identify the opportunities, limitations and barriers of voluntary carbon markets for rural enterprises.
Carbon markets are a tool for putting a price on carbon emissions, allowing the buying and selling of carbon credits or allowances. This can be used by buyers to offset their own emissions or sold to someone else who needs to offset their emissions.
The project has been funded by the National Innovation Centre for Rural Enterprise (NICRE) and will be led by Dr Rounaq Nayak, a Lecturer in Sustainability at BU. Professor Jian Chang from the National Centre for Computer Animation (NCCA) and Ehtzaz Chaudhary, Post-Doctoral Researcher in Geometric Modelling, are also working on the project, developing a short animation explaining carbon markets to a wider audience, including stakeholders of the rural economy.
The project will be undertaken in partnership with academics from the Countryside and Community Research Institute, Harper Adams University, and land agents Strutt and Parker.
Dr Nayak said: "While voluntary carbon trading opportunities have been identified as a way for the agriculture sector to help reduce net emissions, claim carbon neutrality and purchase credits, there is limited understanding of how these carbon markets can benefit rural enterprises."
"This project seeks to identify how rural enterprises such as farm businesses, SMEs, and land agents navigate, understand and exploit these opportunities, and how they overcome the potential limitations and barriers of voluntary carbon markets."
Project outputs will include the animated video and infographics explaining carbon markets and helping rural enterprises to better understand how they work and how to use them.
By identifying how carbon markets are used and how they can contribute to a successful rural economy, the project will also help to inform local and regional policies and support rural enterprises' engagement with carbon markets.
It is one of seven new projects awarded a share of £100,000 in funding by NICRE to examine how rural enterprises are adapting to the major challenges affecting the economy.
NICRE director Jeremy Phillipson, Professor of Rural Development at the Centre for Rural Economy at Newcastle University, said: "The rural economy is in a state of flux as it grapples changes in working practices accelerated by the pandemic and the stark challenges of the cost-of-doing-business crisis.
"Coupled with the drive to net zero and against the backdrop of the agricultural transition, these projects will shed important light on how these contemporary issues are affecting rural enterprise, giving valuable insights that will help inform future policymaking and support for rural businesses."