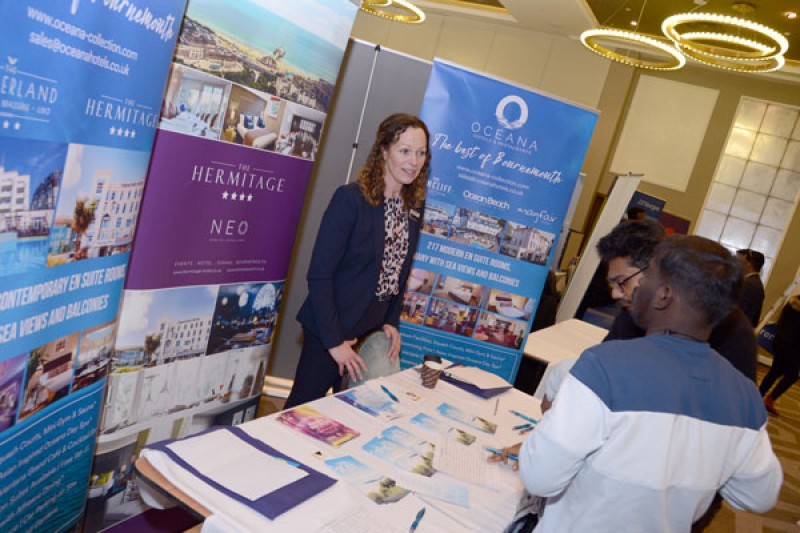 An event, 'Careers Expo – Love where you work,' took place on 8 February 2023 at The Hilton Hotel in Bournemouth. Funded by Bournemouth University (BU) and BCP Council, the exhibition showcased companies from six key employment sectors; hospitality and leisure, business management and finance, healthcare, law, marketing, and retail. 
Visitors were offered the opportunity to learn more about the roles available in the Bournemouth, Christchurch, and Poole (BCP) area, and what skills and experience are required to join the local workforce. 
The exhibition forms part of a wider project undertaken by researchers at BU's Business School to address the challenges local employers have been facing in recruiting and retaining new talent to the area, and the opportunities the area provides for future growth.
The research conducted by Dr Samreen Ashraf, Principal Academic in Marketing at BU Business School began in 2022 and aims to improve on the following recruitment themes: 
Improve recruitment activities for local employers. 
Create more job opportunities for emerging young talent in the local community. 
Improve the ways through which job opportunities are circulated.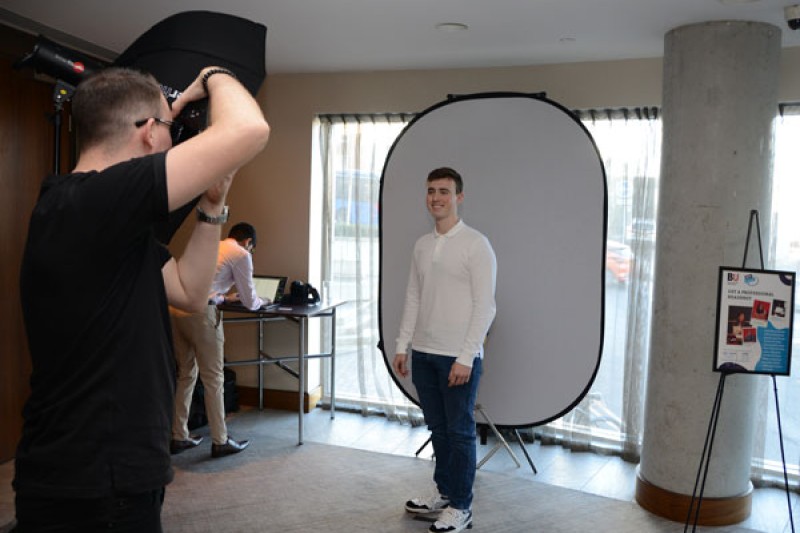 BCP Council who funded the project spoke about the importance of local employers offering incentives to young talent to retain them in the area. Councillor Toby Johnson, Lead Member for Levelling Up and Skills at BCP Council, said: "This research is key to us understanding the needs of young talent and what local employers can do to help in this process. The Career's Expo – Love Where You Work is about bringing employers and prospective candidates together in one place and showing them why Bournemouth, Christchurch and Poole is an outstanding location to build a career." 
As well as the opportunity to speak face-to-face with employers at the fair, visitors were given the opportunity to have on-the-spot interviews with employers, giving candidates a better idea of what might be expected from them when they apply for a job. Visitors were also given the opportunity to have a professional photograph taken that can be used on LinkedIn profile pages and other social media channels, to help them create a more professional first impression for potential employers.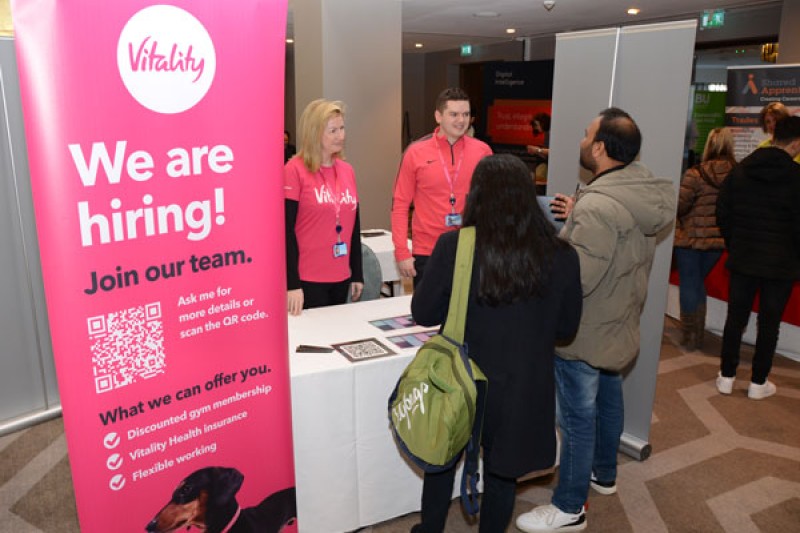 One of the largest employers in the region, Vitality, who employ 800 staff in their Bournemouth office and another 4.5 thousand across the UK were present at the fair. Liam Finnerty, Talent Acquisitions Specialist at Vitality said: 'We have a very close relationship with BU. In the past we concentrated on filling full-time positions. However, we are now extending our reach to include part-time employees. This means that we can now attract international students, who, because of visa restrictions can only work 20 hours a week." Although some working restrictions apply to international students during their study period, they are not restricted on the number of hours they can work after they graduate.
Another employer from the IT sector, Bistech, who provide IT managed solutions, such as cyber security was keen to inform visitors about the opportunities of training and development within their company. Lucy Phillips from Bistech's HR and Recruitment department said: 'We are looking for employees who are passionate about working in IT. Although we already provide graduate schemes, for those who feel that their qualifications are not relevant or do not have enough experience, we offer training to help them progress in their roles and to help them to carve a career within the company."