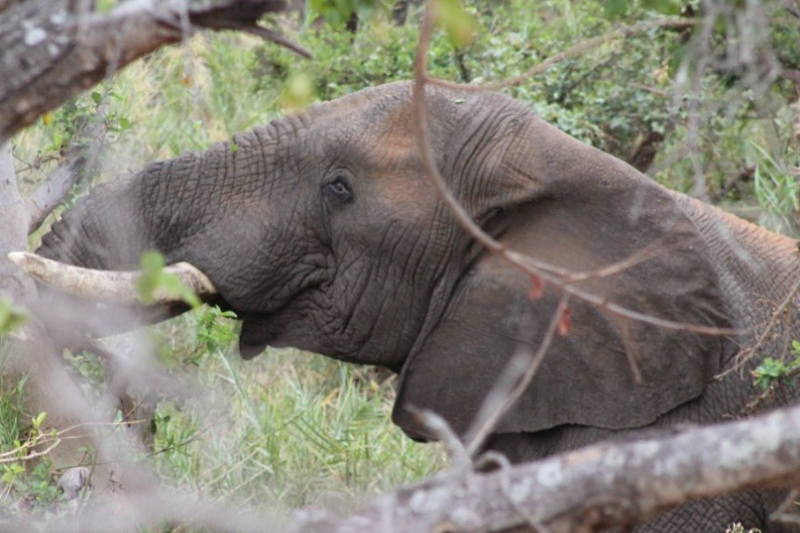 Elephants can have an impact on trees as they feed
Research from Bournemouth University has provided new insights into the impact that African savanna elephants have on vegetation in small, fenced game reserves, and the work that is needed to help tall trees to recover.
The findings could be used to inform conservation efforts in fenced game reserves and help to better maintain habitats so that they are sustainable for the elephants and other species of animals and plants living alongside them.
The research was led by Katie Thompson, Post-Doctoral Researcher at Bournemouth University, in partnership with the Zoological Society of London. Their findings have been published in two papers in the African Journal of Ecology.
Katie and her team were based in Karongwe Private Game Reserve in South Africa, which is home to around 20 elephants and many other herbivore species.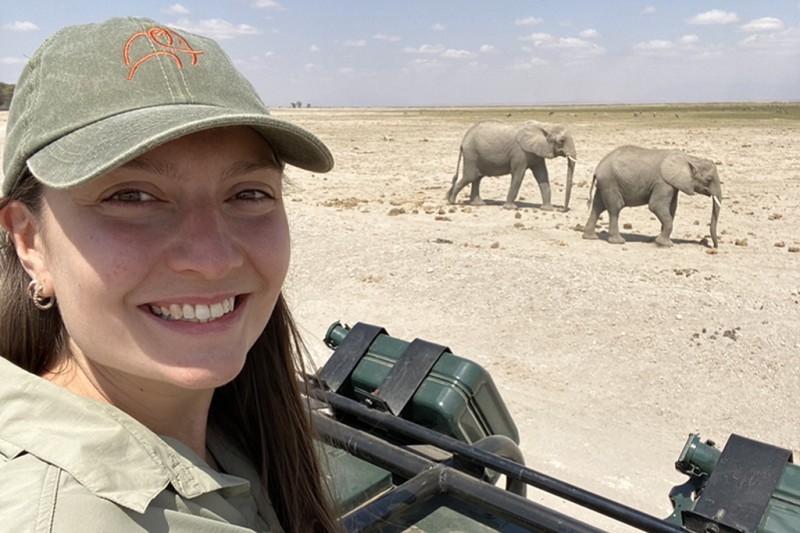 Katie monitored the movements of elephants and looked at the impact they have on tall trees
For the first study they observed the elephants' movements around the reserve and looked for signs of impact to trees such as debarking, broken branches and being completely toppled.
The study of over 600 trees showed that the elephants were most likely to feed on trees in the areas of the reserve where they spent the least amount of time. They also showed that they were more likely to have an impact on the tallest trees.
"Elephants are engineers in their ecosystems and their eating habits can transform the landscapes around them," said Katie. "Tall trees have a lot of ecological significance and changes to them can lead to the biggest changes to ecosystems, for example turning from bushland to grassland.
"Therefore, this information is really important to help us understand how elephants affect the vegetation in their surroundings, the knock-on effect it can have for other species and how landowners can manage the risks to help their trees recover in areas with restricted space," she added.
In the second paper, Katie took her research further to look at how insects such as termites and wood borers could hinder a tree's recovery, after it has already been affected by the elephants.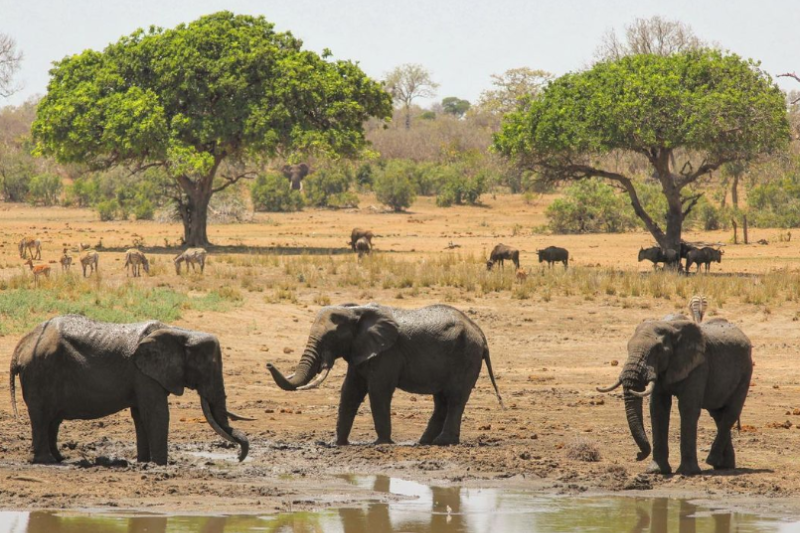 "A lot of studies have looked at how elephants have impacted trees, but they have not looked at secondary factors which was an interesting angle on this paper," Katie explained.
The research team studied around 1300 trees in the reserve and found that termites were much more likely to colonise trees that had been impacted and were not recovering, whereas wood borers were more likely to colonise trees that were showing signs of recovery.
"This shows that conservation work needs more focus on these recovering tree species. We need to understand how the insects colonising the trees after elephant-impact could affect the sustainability of the reserve and the survival of the elephants," Katie said.
"With so many different species living in reserves with limited space, there needs to be more understanding about how we can manage the vegetation for all the populations and keep the ecosystems balanced," she concluded.