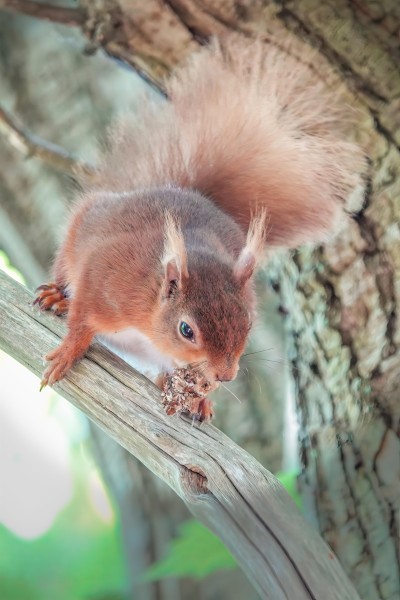 Scientists at Bournemouth University are supporting conservation efforts to protect red squirrel populations on three islands in Dorset and Hampshire.
The Bournemouth team, led by Dr Emilie Hardouin and Dr Kathy Hodder, have been studying the genetics of red squirrels on Brownsea Island, Furzey Island and the Isle of Wight – the only places in the South of England where Britain's favourite wild rodents can still be found.
Britain's red squirrels are a symbolic species of wildlife conservation in the UK as their numbers declined rapidly following the introduction of the grey squirrel from North America in the 19th century.
In a recent study of fur samples, published in the journal Conservation Genetics, the team discovered that Isle of Wight squirrel populations on the east and west sides of the island are different to each other genetically. The rural and urban landscapes of the island appear to be limiting the ability of squirrels from each side to mix together because red squirrels prefer to be up in the canopy of trees or hedges.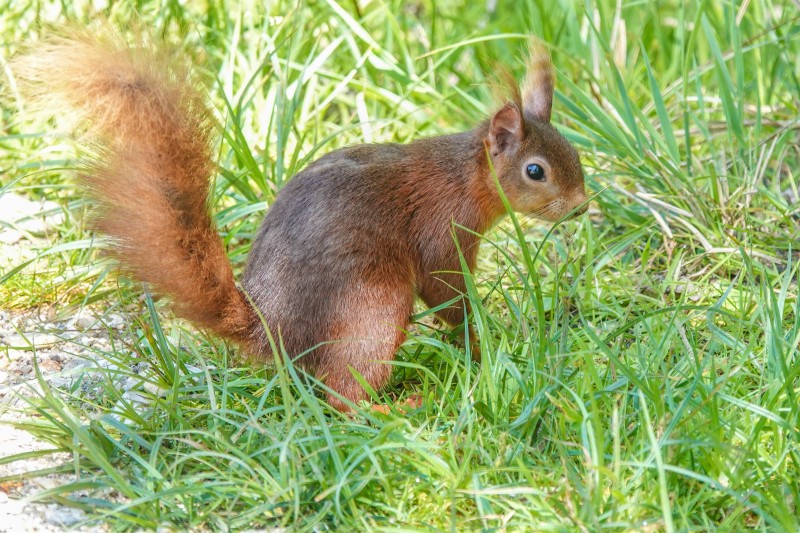 These findings support the work of conservation groups like the Wight Squirrel Project who are planting trees and hedgerows to provide woodland corridors that all populations can use to move around the island more easily.
"Red squirrels are thriving on the Isle of Wight, but they need to be able to adapt to new environmental conditions," said Dr Hardouin. "Giving all the populations on the island the opportunity to mix would allow them to bring all their gene pools together, creating better genetic health for future generations of squirrel and ensuring they can adapt as needed."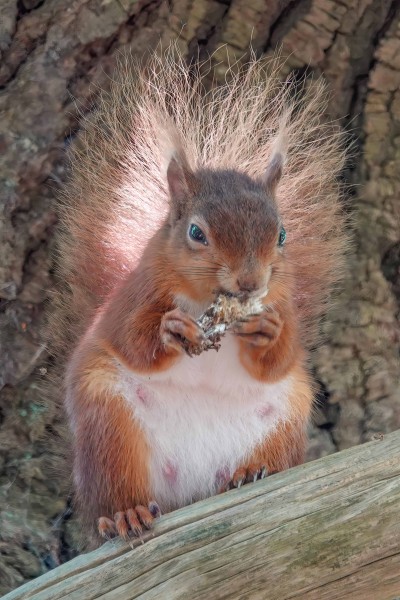 "Unlike their grey counterparts, red squirrels are reluctant to travel across open ground and spend a lot of their time up in the trees," Dr Hodder added. The areas that are suitable for squirrel habitat are quite limited, with only patches of woodlands.
"Hedgerow trees can act as stepping-stones between these patches which will help other woodland species as well as the squirrels," she continued.
Encouragingly, Dr Hardouin and Dr Hodder's studies have not found worrying levels of inbreeding amongst the Isle of Wight populations. This can often be a risk for island species, causing health problems and restricting their ability to adapt to changes around them.
This followed an earlier study, published in the journal Ecology and Evolution where the scientists studied samples taken from the squirrels on Brownsea and Furzey islands as well as the Isle of Wight. In that study, they discovered that populations on all three islands are closely related to each other and have a unique genetic make up compared to red squirrels in other European countries, where they are much more common. These findings will help them learn more about their origins.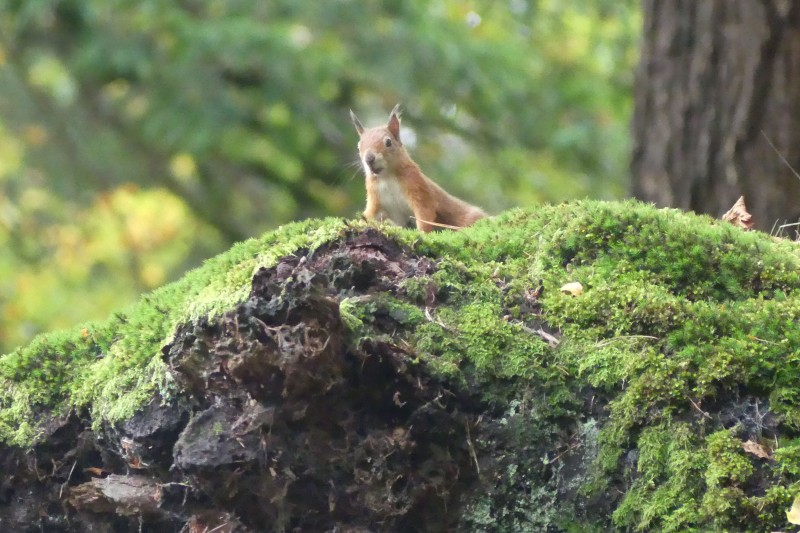 "This could mean that the island populations are descended from the remnants of the original Dorset and Hampshire populations which have since disappeared," said Dr Hardouin. "The fact that they are genetically distinct is another important reason why we need to conserve them," she added.
Dr Hardouin and Dr Hodder are now planning further research through one of their PhD students to investigate the extent of inbreeding amongst the Isle of Wight squirrels further by studying their genomes which will give them more genetic markers. They are also in discussions with conservation and wildlife groups about carrying out further studies into the Poole Harbour squirrels.
The study "Conservation of genetic uniqueness in remaining populations of red squirrels (Sciurus vulgaris L.) in the South of England" has been published in Ecology and Evolution with DOI https://doi.org/10.1002/ece3.5233 
The study "Wildlife conservation in a fragmented landscape: the Eurasian red squirrel on the Isle of Wight" has been published in Conservation Genetics with DOI https://doi.org/10.1007/s10592-021-01380-z