The IMechE (Institution of Mechanical Engineers) Design Challenge gives first and second year undergraduates a taste of the 'real world' of engineering, challenging them to design, create, present and run a device to a strict technical specification.
The Challenge enables participants to gain real-industry experience, practical employability skills and enhanced business and people skills, all within a set time frame. It is intended to complement the academic curriculum and is used by participants towards their projects.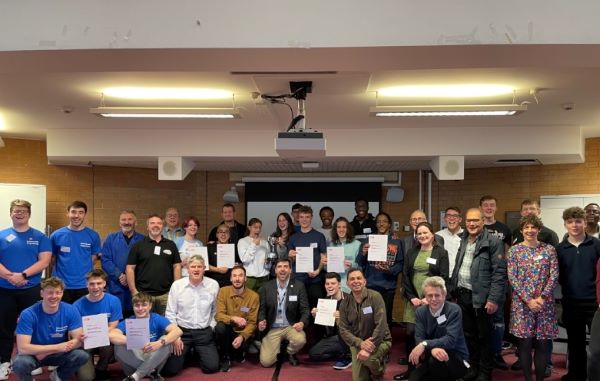 The Design Challenge Wessex Regional Final took place on 23 March 2023 at Bournemouth University. Dr Diogo Montalvao, Wessex Region Design Challenge Chair and Head of Department of Design & Engineering at BU, hosted a fantastic event attended by a total of five first-year teams.
The event was run successfully with all competition elements completed, including all required pre-event submissions from the five teams who came from University of Southampton, Swansea University and Bournemouth University.
Little Race Car from Bournemouth University triumphed in both the Main Challenge and the Peer Review competition with their internal pipe climber design to end up as Wessex Regional Champions which sees them through to the National Final in October.