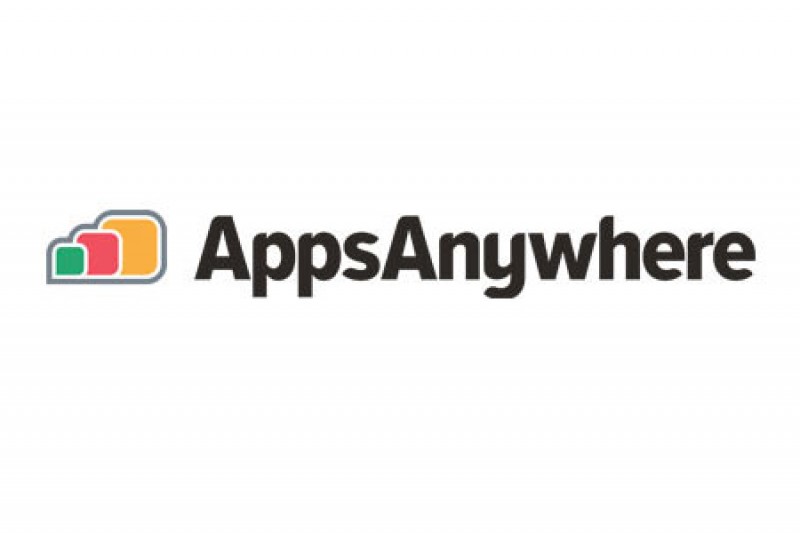 Over the last few months, we have been upgrading the AppsAnywhere and CloudPaging Player clients on BU computers. This was in preparation for the infrastructure upgrade which took place on Thursday 13 April. As well as delivering essential maintenance, the updated system includes several enhancements aimed to further improve the delivery of software. 
Now the upgrade has been installed, things look a little different! 
When you log in you will see the following screen: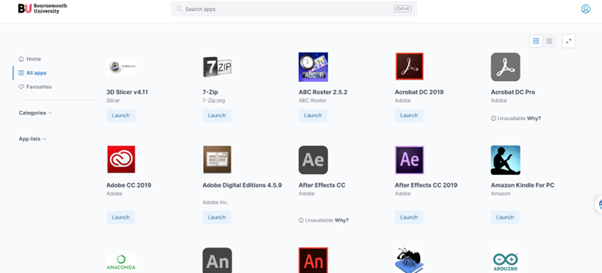 Once in the home screen you can:  
View all apps: This will bring up a list of all the apps available to you 
Search apps: In the bar along the top you can search for specific apps 
Arrange apps: In tile format or list format just click one of the icons at the top of the screen 
Launch apps: From the list of apps displayed you can select the one you want to launch 
Add apps as favourites: Simply select the name of the app, and then click the heart icon to add it to your favourites. You can also search your favourites in the menu on the left. 
Additional things you need to know  
Be patient 
When an app is launching, a new splash screen will show if the launch has been successful, with the option to try again if it hasn't. Please be patient while the app launches, and do not click the try again button too soon. 
Apps with dependencies 
Occasionally, some apps require another app to be launched first – this is called a dependency. If there is a dependency on another app you will be shown this on the screen and have the option to launch that one first. Once this has been done you should then be able to continue to the launch the original app by clicking 'Continue'. Some apps can take longer than others to launch, so please be patient.    
Find out more and see screen shots 
For more detailed information and screen shots of all the above, please read the articles below: 
For any queries, please contact the IT Service Desk on (01202 9)65515 or freephone 0808 196 2332.