BU's Doctoral College has re-launched the PGR Research Culture and Community Grant for a second year. This grant is aimed at supporting researcher-led social and/or academic events.
The grant supports a wide range of culture and community-building initiatives and researcher development. It may be used towards a social event, training activity, analysis workshop, digital skills session, writing session or other activity to enhance the PGR student experience. PGRs (the event organisers) benefit from the grant, developing their skills and experience in grant writing, budgeting, project management, and marketing. 
This year grants of up to £500 per activity are available.
Full details on how to apply can be found on the Doctoral College Brightspace (accessible to postgraduate researchers only).
Applications opened Monday 4 September 2023
Applications close Monday 16 October 2023
Previously the grant has funded activities including:
PGRs who teach networking and development sessions (March-June 2023)
These sessions were aimed at PGRs who are teaching or would like to teach, providing a space for PGRs to share their experience across a range of topics.
The event organisers, Yunfei Li and Deniz Cemiloglu, said: "This event helped us understand our fellow peers' experiences. For example, how they tackle the balance of their PhD research alongside teaching tasks."
Open mic nights (April 2023) 
This event provided an opportunity for PGRs to connect with peers from different disciplines. PGRs were invited to participate in a spoken word performance, this included poetry, comedy, singing, playing an instrument, or reading a favourite part from a book for up to six minutes.
The event organisers, Selin Gurgun and Deniz Cemiloglu, said: "The event celebrated the diverse talents of PGR students and created a sense of belonging that went beyond research papers and lab benches."
Aquatic symposium (April 2023)
Provided a platform for PGRs to venture beyond their own research, learning from other PGR research studies. The symposium covered diverse topic discussions including the movements of non-native fish, the diversity of marine life at 3D-printed artificial reefs and the crucial role of whales in climate change.
The event organiser, Rose Boardman, said: "The event featured engaging and thought-provoking talks."
EnerGreeNeX workshop (July 2023)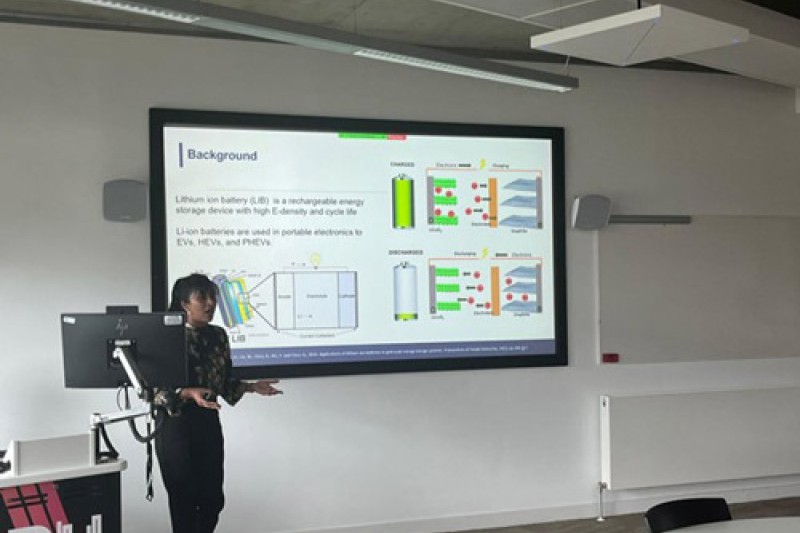 This workshop focused on energy and green technologies and acted as a catalyst for generating ideas, fostering innovation, and inspiring new research directions.
The event organiser, Maria Alexandra Sandoval, said: "PGRs were encouraged to network and build potential future collaborations with their peers."
Research centre information fairs (April-June 2023)
This event brought together the research centres and PGRs, showcasing university research. It enabled PGRs to explore affiliations between research centres.
The event organiser, Abier Hamadi, said: "It was great seeing the centres showcasing their research through posters, videos and gadgets."
PGR summer writing workshops (April-June 2023)
These sessions offer a dedicated workspace for PGRs over the summer months to come together and work on writing their thesis.
The event organiser, Joseph McMullen, said: "We were able to keep each other on track and motivated in a comfortable environment."
The Centre for Women's Health and Midwifery (CWHM) Research Symposium (July 2023) 
This public event discussed women's health research. The symposium showcased the Faculty of Health & Social Sciences, PGR research.
The event organiser, Rosie Harper, said: "The symposium has enabled collaborations across sectors with the shared aim of improving healthcare delivery for women."
Research methodology workshops (May-June 2023)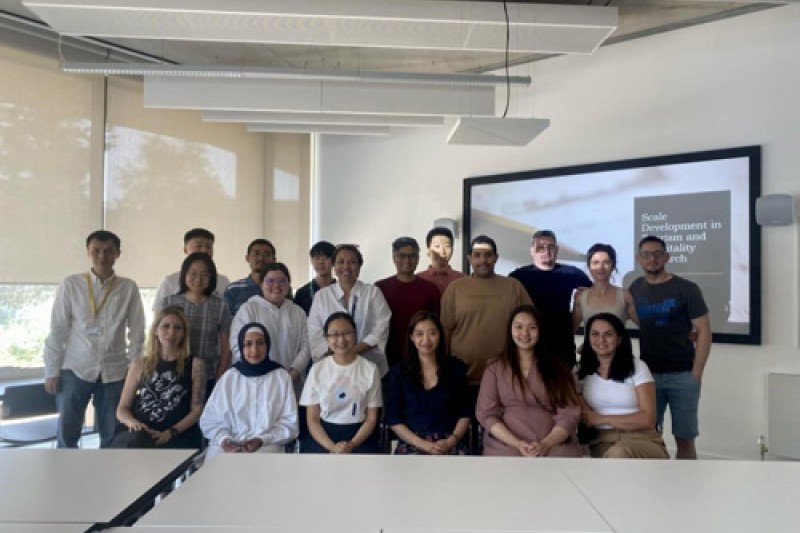 This series of workshops gave PGRs a broad perspective on methodology development in quantitative and qualitative research methods.
The event organiser, Amanda (Bohan) Liu, said: "Through these sessions, we explored the trustworthiness of research methods and how to develop measurement scales in the context of tourism and hospitality research."
Find out more about postgraduate research opportunities at Bournemouth University.