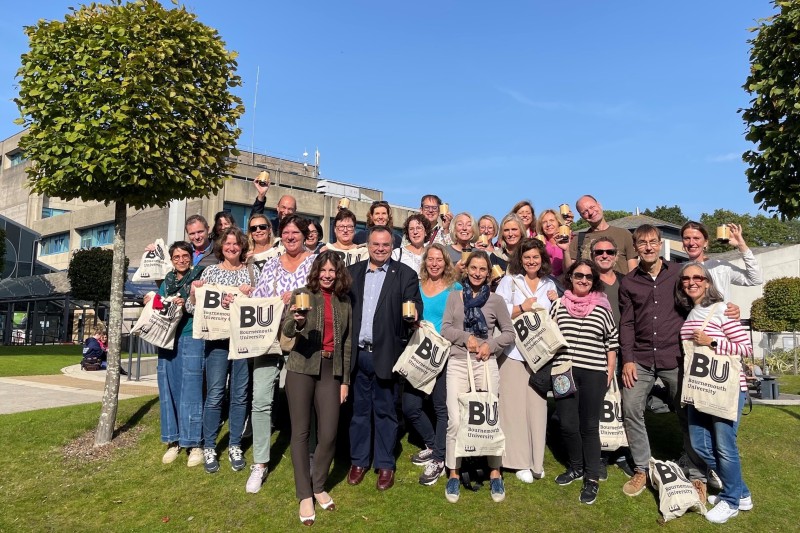 Alumni who studied the MSc in European Tourism Management 30 years ago, gathered back in Bournemouth for a reunion at the weekend of 7th October 2023. 
The European Tourism Management course originally attracted students from universities in France, Germany, Spain and the UK. The unusual course structure included an introductory month at BU before the group split, with one half remaining in Bournemouth and one half studying in Breda, The Netherlands. In the second semester the group split again, with groups going on to study in Madrid in Spain, Heilbronn in Germany and Chambèry in France, according to their second foreign language.
A total of 30 MSc graduates, from all over Europe, revisited BU for their first largescale reunion at the weekend. They enjoyed taking in the sights of Bournemouth as well as seeing what had changed on campus.
Professor Dimitrios Buhalis and Senior Lecturer Natalia Lavrushkina, together with current MSc student volunteers Dora Andriani Sinaga (Indonesia), Thi Phuong Yen Nguyen and Thi Thu Hoai Chu (Vietnam) welcomed the graduates, updated them about the progress of Tourism and Hospitality at the Bournemouth University Business School and showed them the new developments on campus.