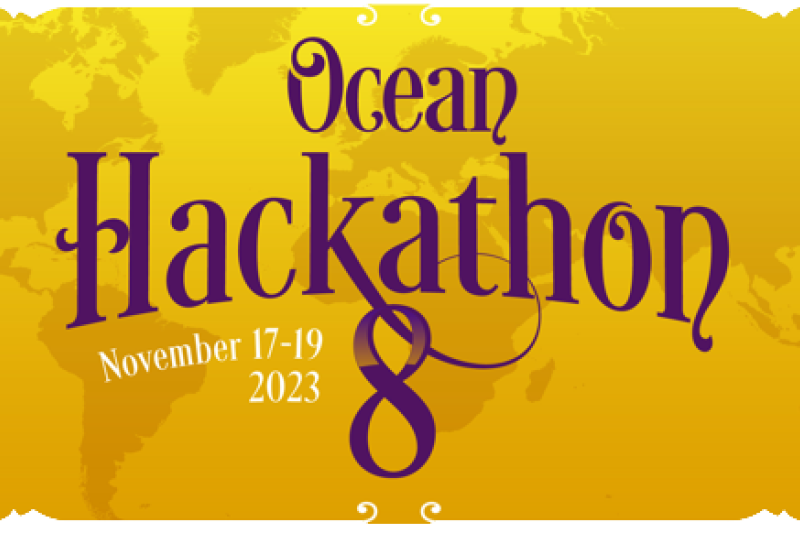 Registration is open to participate in this year's Ocean Hackathon competition in Bournemouth.
Ocean Hackathon is a global competition that seeks to solve ocean-based issues, bring new ideas to life and generate ideas to protect and preserve ocean environments. Bournemouth has been chosen as one of 16 locations worldwide to host this year's competition, which takes place from 17-19 November 2023 and will be hosted by Bournemouth University.
Anyone can join a team, and Bournemouth's competition is actively seeking participation from students, academics, ocean experts, businesses and members of the public with an active interest in the subject matter. Participants with skills in the subject matter, as well as coding, AI, data analysis and business development are actively encouraged to join a team.
Seven challenges have been set for Bournemouth teams to solve. They are:
A mobile app designed to geo-tag data to track marine plastics and litter
Monitoring coastal cliffs through the use of AI
Predicting migration times of bats and birds across the English Channel from meteorological data
Decoupling sewage 'overflow' spills from emerging contaminants in water courses
The possibility for seaweed farms and wind farms to work together for sustainability
The analysis of energy data at a busy sea port to present solutions for energy saving
An interactive tool for the identification of marine life.
Full details of the Bournemouth challenges can be found on the Ocean Hackathon website.
Registrants will be placed in multi-disciplinary teams with the expertise to be able to solve the challenges submitted. At the end of the hackathon, a judging panel will crown the team with the best solution as winners, who will then go on to represent Bournemouth at the grand finale in Brest, France in December.
Participating individuals must be available for the entirety of the hackathon, which will take place in Bournemouth University's Bournemouth Gateway Building, Lansdowne Campus.
Professor Rick Stafford, a member of Bournemouth's Ocean Hackathon organising team said, "This is a chance to come together to provide some innovative solutions to some of the issues we're facing in our own region. I'm really excited to see the challenges that have been set, and the proposed solutions could really make a difference to our oceans. We would love to have as many people as possible sign up and join us as we get creative and hack the challenges!"
Other participating cities include Kuala Lumpur, Cape Town, Rimouski and Toulon.
To sign up and register to take part, visit the Ocean Hackathon website.