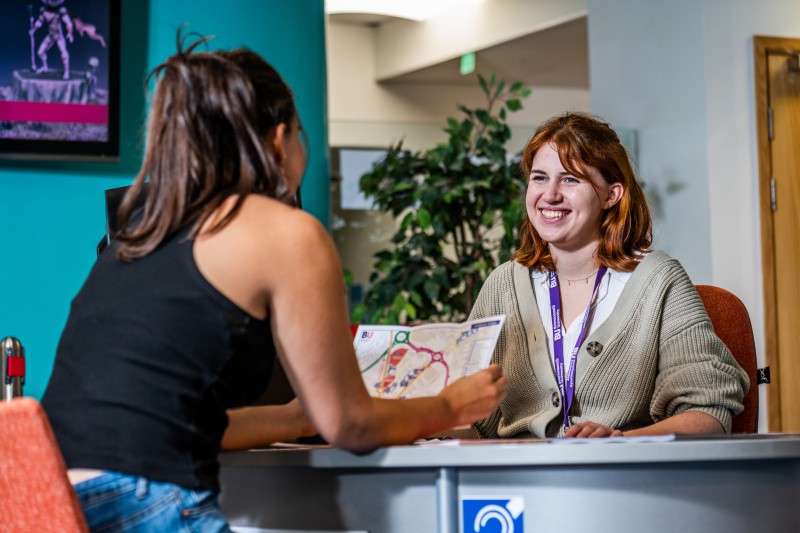 We are proud to announce that The Hub in Poole House will be opening from the week commencing 30 October with a phased implementation of services. This is after extensive works that have been carried out over the summer to modernise the space and improve your student experience.
The Hub will have an enquiries desk and 1:1 rooms for student support and appointments.
Immediately following the moves during the week commencing 30 October you will be able to access the following services through the Hub
AskBU
Achieve@BU
Immigration
Finance
Accommodation.
Over the coming months CareersBU and Additional Learning Support (ALS) will move to The Hub. However, for the time being, you can continue to find both services in the Sir Michael Cobham Library for all enquiries, with some of the 1:1 sessions being facilitated out of the new hub space.
Our Director of Student Services, Mandi Barron, said this about the project:
This hub embodies our commitment to student experience. It is a space designed to support our students, providing them with the resources and guidance they need to thrive academically and personally."