In approximately 90% of reported rapes, the victim is aware of the identity of the offender. University students (especially in their first year) are the group that is most at risk for experiencing sexual assault and acquaintance rape.
There are hundreds of campaigns that have been devised to reduce sexual assaults and acquaintance rape, however very few are evaluated for their psychological effectiveness. Most governmental campaigns are only assessed for whether people are aware of them.
Police and court practices have come under scrutiny about whether they are appropriate for such difficult offences to collect evidence for and prosecute. Part of the problem lies in the rape myths (stereotypical beliefs about rape) that are held by wide sectors of society.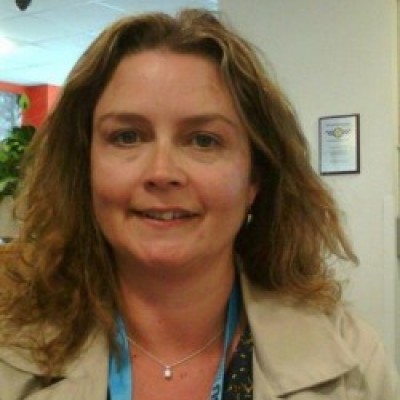 Dr Terri Cole
Senior Lecturer In Forensic Psychology
The recommendations from our research led to one of the police forces successfully obtaining a £100,000 grant from the Ministry of Justice to provide increased early support to rape survivors during police investigations.
Campaigns
Researchers at BU are working to further understand students' conceptions of acquaintance rape and the evaluation of campaigns that are aimed at education and reduction. These studies are providing some important ideas about the type of campaigns that might be more successful in the reduction of acquaintance rape.
---
Taking part in our research
We are looking for participants for several studies that are part of our projects to reduce sexual violence and misogyny. If you are over 17 years old, have used dating apps and/or have engaged in kissing or sexual activity before, you can register your interest in participating in our studies below.
Find out more about our Reducing sexual violence projects (pdf 196kb) before expressing your interest in our studies.
---
Exploring the understanding of consent
Researchers Rowe and Hills took the evidence that participants find ambiguity in the meaning and use of consent in sexual scenarios and tested whether presenting participants with a campaign designed to educate people about consent would improve their understanding.
The study highlighted that awareness of the law needs to be at the forefront of participants' minds in order to prevent rape. They found that participants would utilise the attractiveness of the victim and whether they were in a relationship to determine if a situation reflected rape or not. Furthermore, participants who viewed the campaign video reported less support for the need for consent when reading the sexual scenarios, indicating a rebound effect. 
This study provides the backdrop for how campaigns need to be delivered: specifically, passive viewing of campaigns will be ineffective in changing attitudes.
Highlighting the critical flaws in campaigns
Another team of researchers - Thomson, Hills, McAlaney, Wignall, Miller, and Skinner - conducted a large-scale evaluation of over 200 campaigns aimed to reduce acquaintance rape. The authors were able to establish some of the critical flaws in the campaigns. Primarily, only one was evaluated for whether it affected attitudes. The only other form of evaluation was an estimate of the reach of the campaign.
Thomson and Hills modified an existing Red Flag Campaign and ran this across Bournemouth University (it has subsequently been run across the town centre of Bournemouth). Participants attitudes and behaviours toward sexual violence were measured before and after the campaign. Engaging with, and understanding the campaign significantly improved attitudes and behaviours towards sexual violence. However, subsequent follow-ups revealed a much smaller improvement in attitudes and behaviours. 
This work provides a preliminary review of what works (or more accurately, what does not work) in campaigns. 
Predicting the impact of campaigns
In an attempt to provide supportive evidence for what works, Blakeborough and Hills are currently devising a mathematical model to predict the impact of campaigns. This work has, thus far, established that national media issues regarding rape (such as the amount of cases being dropped in 2016) caused a reduction in the reporting of rape to the police. 
Future research will further refine and test this time-series analysis to establish if any campaigns caused an increase in reporting of rape as well as the effect of media awareness on how jurors make decisions. 
Improving campaign effectiveness
Previous research has shown campaigns addressing sexual violence and consent are ineffective at changing attitudes and behaviour. This is often because such campaigns attract less emotional involvement, do not grab attention and do not create long-lasting memories. Taking this into consideration, this project will investigate what elements of campaigns are most effective at building knowledge and changing attitudes and behaviours. This will include understanding the role personality, sexual scripts, social norms, emotion processing and regulation, memory and attention has on attitudes and behaviour change.
Dr Peter Arabaci Hills
Head of Department
We have identified a number of areas for the development in educating students about safe sex, sexual stereotypes and rape myths and critically, the requirement for consent to become normalised in all people across gender and culture.
Public Attitudes toward sexual violence
Researchers Hills, Pleva, Seib, and Cole have conducted two large scale qualitative studies to investigate students' understanding of sexual scenarios. These were the same scenarios used in Hills et al. (2020) and systematically manipulated whether they contained consent, wantedness, and pleasure.
Victim blaming
Amongst participant responses, researchers found a significant number of rape myth supporting attitudes to be present, including some victim-blaming. Participants also indicated that they felt there were degrees of how much a scenario reflected rape rather than it simply being a dichotomous choice. Example phrases included the term "it was less rapey than if it were a stranger." Furthermore, in these acquaintance scenarios, participants felt that "giving in" was akin to providing consent. Such results indicate a lack of understanding of consent and rape. This provides further evidence that participants conflate wantedness with consent when determining if a scenario is rape or not. 
Low conviction rates
The researchers concluded that a lack of acknowledgement of the occurrence, severity, and existence of acquaintance rape by jurors and judges may be partially responsible for the low conviction rate. If potential jurors are under the impression situations that are originally wanted or have pleasure are not rape (even though consent is not present), then potential rape perpetrators may not be convicted. Further, jurors will use all the surrounding context in judging whether a scenario is rape or not, when the only question is whether the perpetrator reasonably believed that consent was given.
It is therefore imperative to educate jurors and criminal justice practitioners regarding these findings since this highlights public misunderstanding. This work will be used in directing the development of educational and training packages for the public and jurors.
The misunderstandings of rape and the importance of education
Further exploring the misunderstandings of rape, Stirling, Hills, and Wignall explored the narratives that participants constructed when imagining rape and acquaintance rape as well as stereotypes of victim characteristics. Their studies suggest that education may play an important role in raising awareness and that educational packages might have to be different depending on the personality of the audience.
This work was followed up by Landa, Rowe, and Hills who ran a series of focus groups exploring the attitudes of university students toward sexual violence and reasons why others may interpret consent in non-consensual scenarios. Specifically, they identified that participants were unaware of the definition and realities of rape. Furthermore, they were aware of a number of outside and societal influences on how they might seek for and understand consent, including their own confirmatory biases.
They identified a number of areas for the development in educating students including the need for parents as well as schools to educate their children about safe sex, sexual stereotypes and rape myths; how media outlets can be used to also address the dangers of rape and assault; how school sex education might need longer workshops; and critically, the requirement for consent to become normalised in all people across gender and culture. 
Peer norm intervention for sexism and rape myth acceptance
Previous research has found a positive relationship between sexism and rape myth acceptance, with those higher in sexist attitudes typically being more prone to believing rape myths. Personalised Peer Norm Feedback is typically used in behaviour change intervention and involves recipients viewing the statistics of their peers compared to their own behaviour. The current aim of the research is to determine if a personalised peer norm feedback method of peer norm intervention will reduce recipients' sexist attitudes, which should in turn reduce participants acceptance of rape myths.
Why do rape allegations fail?
In 2017, we were contacted by a police force who wanted to understand why so many rape allegations failed to progress beyond the police investigation stage. This is a national and ongoing problem; the latest figures indicate that out of 58,657 rape allegations, only 1925 convictions were achieved.
Researchers were initially supplied with 123 rape investigations for analysis and, in the following year, a second force joined the research allowing us to analyse over 600 cases. 
Our aim was to understand what investigative features were present in each case and how these might increase or decrease the risk of the case failing. We found that cases were failing either because the survivor withdrew their complaint or the police discontinued the case due to difficulties in securing enough evidence.  
We found that an effective way to reduce the risk of the survivor withdrawing their complaint was to have an officer of detective rank make first contact with the survivor and also, to conduct a video interview with them as soon as possible. 
The recommendations from our research led to one of the police forces successfully obtaining a £100,000 grant from the Ministry of Justice to provide increased early support to rape survivors during police investigations.
Why is rape not reported? Views of those who assist survivors
Previous research suggested certain barriers survivors face when choosing to report, yet research among those who work with survivors daily remains scarce. Karolina-Martha Naja and Terri Cole conducted focus groups with 14 participants from the Sexual Trauma and Recovery Service in Dorset. They analysed the perceptions of participants on the reasons for non-reporting among rape survivors and what can be done to encourage reporting. Four themes emerged: external after-effects, internalised consequences, reforming the criminal justice response to rape and education and public awareness.
Court processes
Researchers are currently using mock trials (mootings) to investigate how various court processes impact on trial outcomes. By replicating the court process, but systematically manipulating the presentation of some information (such as judge's directions, expert witnesses, characteristics of the perpetrator, and jury make up), we are able to garner a deeper understanding of what factors lead to guilty or not guilty verdicts. This work is being carried out in collaboration with the Law Department at Bournemouth University.
News from the Department of Psychology