​

This Master's in 3D computer animation is the perfect launch-pad for a career in a wide range of disciplines, including concept design, character and creature animation, modelling, lighting, rigging, texturing, compositing and simulation.

The course will help you acquire the skills needed to work in a number of areas where computer animation is applied, including films, animated features, computer games, television production, commercials, illustration, scientific visualisation, flight simulation, virtual environments, architectural visualisations and interactive media.

We enjoy very strong links with industry, due largely to the ubiquity of NCCA graduates in the film, game and television industries. Graduates have worked on films such as Blade Runner 2049, The Avengers, Solo: A Star Wars Story, Fantastic Beasts: The Crimes of Grindelwald and Dunkirk. We host regular visiting practitioners lecture series where you'll be able to learn about the 2D and 3D industry from practicing artists and companies, including our graduates, as well as attend regular Masterclasses from professionals. Over the past five years we have attracted some of the best Visual Effects, Animation and Games studios from around the world to present to our students.

We've created a professional studio environment where you'll be provided with your own workstation which is accessible 24/7. Facilities also include a full suite of industry standard 2D and 3D software, a full Motion Capture studio, a High-Definition Television Studio and a creative atmosphere in which collaboration with students from other Master's courses provides a realistic setting to discover what it's like working with other creative and technical people.

MA 3D Computer Animation is one of three Master's degree pathways created by the National Centre for Computer Animation NCCA. All pathways share a great deal of core teaching, but also have specific pathway teaching. If your primary area of interest is mostly digital effects and moving image theory, then our Digital Effects programme may be a better choice for you. If your skills are mostly technical or programming-based without much in the way of original artwork, then our Computer Animation & Visual Effects programme may be the better choice.

Watch our playlist of students' work to see what you could be creating on this course: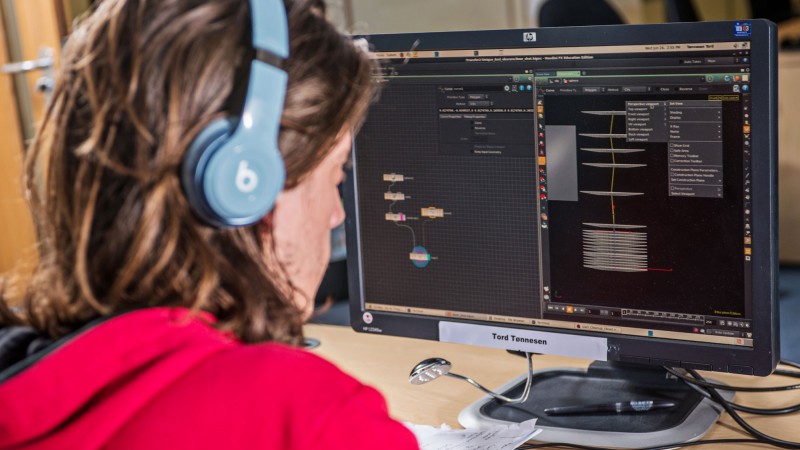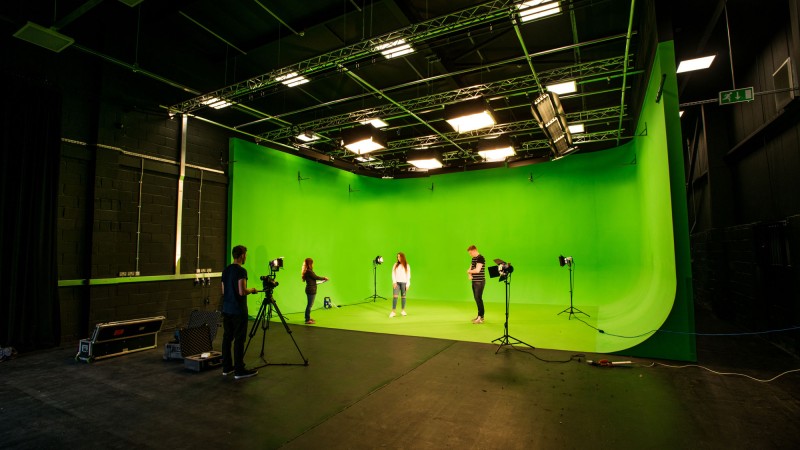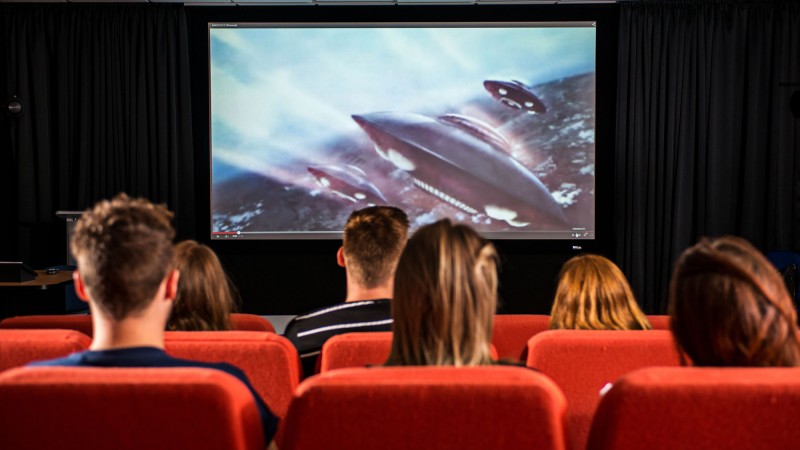 Key information
Next start date:
September 2019, September 2020
Location:
Bournemouth University, Talbot Campus
Duration:
1 year full-time
Accreditations:
ScreenSkills
Entry requirements:
A Bachelors Honours degree with 2:2 in any subject
International entry requirements:
If English is not your first language IELTS (Academic) 6.5 with a minimum of 6.0 in each component of writing, speaking, listening and reading. For more information see our full entry requirements.
Course details
On this course you will be taught by a range of staff with relevant expertise and knowledge appropriate to the content of the unit. This will include senior academic staff, qualified professional practitioners, demonstrators, technicians and research students. You will also benefit from regular guest lectures from industry.
The course is split into four terms, each lasting ten weeks. The first three terms are the Postgraduate Diploma (PGDip), and the final term is the Master's term.​
Core units
Resources, equipment and technology
Programme specification
Your application
Selection methods
Background and experience
How and when to apply
Entry requirements
General entry requirements
International entry requirements
Careers
Graduates from our computer animation courses are highly sought after within the industry. Our alumni have worked on many high-profile projects, including movies such as Venom, Paddington 2, Avatar, Star Wars, the Lord of the Rings trilogy, King Kong, Shrek, Guardians of Ga'hoole, the Harry Potter series, Sucker Punch, Happy Feet, Monsters vs Aliens, James Bond and Judge Dredd, among many others.
They have also been involved with the animation for a range of computer games, such as Grand Theft Auto, Crysis 2 and Fable II. Our graduates have worked for a number of the world's top VFX and computer games studios, including Pixar, DreamWorks, EA Games and Sony Picture Image Works.
All information shown has been taken from Destination of Leavers from Higher Education (DLHE) or BU institutional data unless otherwise stated.
Our graduate award winners
Typical starting job roles
Industries worked in
Studios graduates have worked at
Further study
Costs and fees
You can find full information about the deposits required and how to pay your fees in our postgraduate fees and funding section, including details of the Postgraduate Loan (subject to fee status).
All fees are quoted in pounds sterling and are per annum. Fees quoted are for tuition only unless stated otherwise. Your tuition fees will be the same for each year of your course.
Find out more about living expenses for postgraduate students
No hidden extras
Costs of living and other expenses you need to consider
Repeat units
Financial help available from BU
Deposits
Our staff
On this course you will be taught by staff with relevant expertise and knowledge appropriate to the content of the unit. This could include senior academic staff, qualified professional practitioners and research students, many of whom are actively engaged in research and/or professional practice which is integrated into the teaching of this course. You may  also benefit from guest lectures from industry, including our alumni. Please note that teaching staff can change.
Adam Twycross – Joint Programme Leader
Sofronis Efstathiou – Joint Programme Leader
Adam Redford – Senior Practice Fellow in Computer Animation
Paul Champion – NCCA and BFX Competition Demonstrator
Paula Callus – Senior Lecturer in Computer Animation
Guest speakers
Over the past five years we have attracted some of the best Visual Effects, Animation and Games studios from around the world to present to our students.
Studios who have visited BU
What our students say
Emanuel Bonnici
The course is well connected with industry and prepares us for our future careers with visits from industry professionals who share their experiences with us.
Hear from our staff
Steve Harper
We take people from broad backgrounds and introduce them to the wonderful world of computer animation.
Hear from our alumni
Ahmad Habash
The World Health Organisation contacted me after seeing my graduation project and they told me yup, we just want you to do this film for us. That was how it happened.