​

For September 2020 entry: In order to take advantage of new approaches to learning and teaching, as well as developments in industry to benefit our students we regularly review all of our courses.

This course is currently going through this process and we will update this page in April to give you full information about what we will be offering once the review process has concluded.

This course will provide you with a strong theoretical and technical underpinning for the principal areas of study, thanks to lecture series on filmmaking techniques, green screen, MOCAP, computer graphic principles, the fusion of art and technology, personal research, and applied digital effects theory and practice.

We accept students from a broad range of art-based subject areas including fine art, photography, architecture, filmmaking, fashion design, and graphic design. We will also consider applications from non-art based subjects such as computer sciences or engineering, as long as good art skills can be demonstrated. This is a truly international course, attracting students from all over the world with a diverse range of cultures and identities. 

Knowledge of digital effects and computer graphics are not a prerequisite for entry, as everything is rapidly taught from basics. A strong set of traditional art and photography skills are however highly beneficial.

MA Digital Effects and the National Centre for Computer Animation is the UK's only officially recognised Houdini Certified School. This incredible software is now at the forefront of the VFX Industry, and knowledge of it is a must for anyone wanting to progress their careers in this field.

Digital Effects is one of three Master's degree pathways created by the National Centre for Computer Animation NCCA. All pathways share a great deal of core teaching, but also have specific pathway teaching. If your primary area of interest is mostly illustration or figurative character-based, then our 3D Computer Animation Programme may be a better choice for you. If your skills are mostly technical or programming-based without much in the way of original artwork, then our Computer Animation & Visual Effects Programme may be the better choice. 

Our assessment panels will automatically pass applications deemed better suited to another pathway onto them, so it is a good idea to familiarise yourself with all our Master's pathways to help ensure Digital Effects is the right programme for you.

We enjoy very strong links with industry, due largely to the ubiquity of NCCA graduates in the film, game and television industries. Our graduates have worked on films such as Jojo Rabbit, The Avengers, Avengers: Endgame, The Irishman, The Lion King, Star Wars Rise of Skywalker, Blade Runner 2049, Fantastic Beasts: The Crimes of Grindelwald and Dunkirk.

Watch the course overview presentation from Programme Leader, Phil Spicer, to find out more.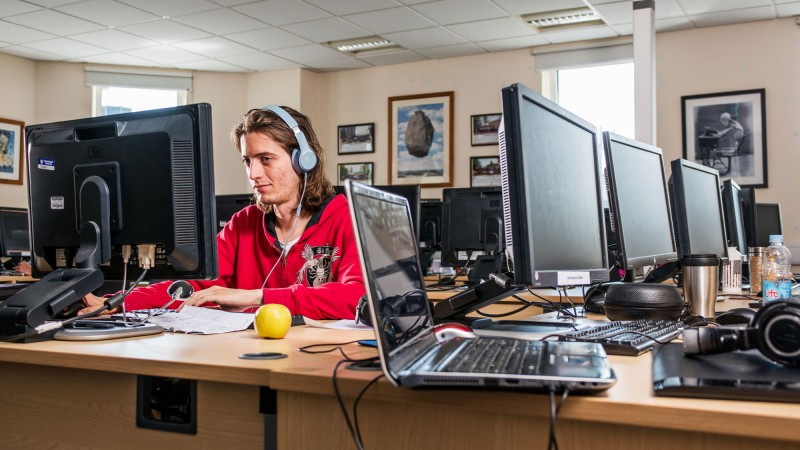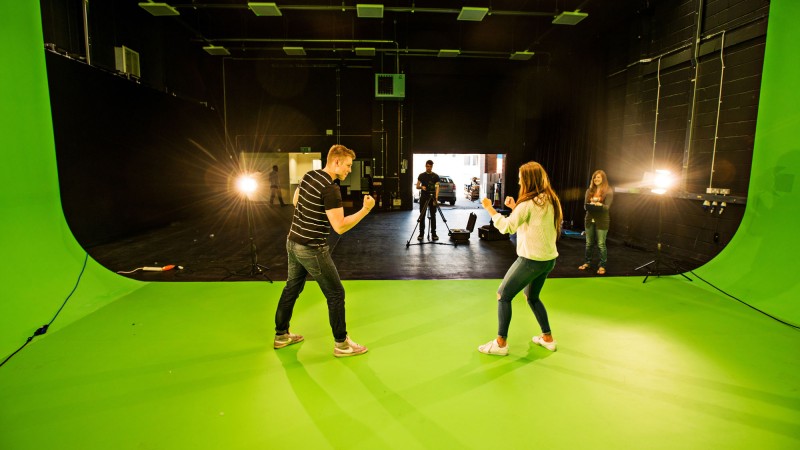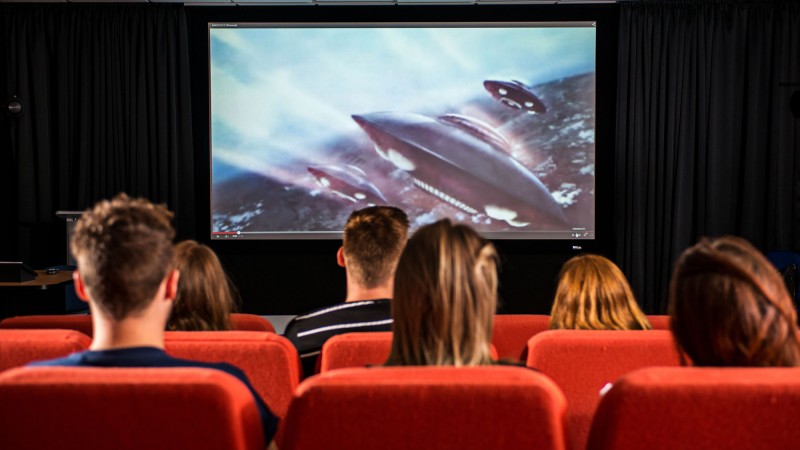 Key information
Next start date:
September 2020, September 2021
Location:
Bournemouth University, Talbot Campus
Duration:
1 year full-time
Entry requirements:
A Bachelors Honours degree with 2:2 in any subject. For more information see our full entry requirements.
International entry requirements:
If English is not your first language you'll need IELTS (Academic) 6.5 with a minimum of 6.0 in writing, speaking, listening and reading. For more information see our full entry requirements.
Houdini Certified School status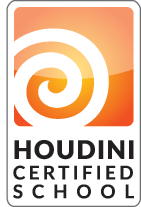 Bournemouth University is one of a small number of institutions from around the world who have been granted Houdini Certified School status by Side Effects Software. Houdini is an Award Winning Industry Standard VFX and Computer Animation Software taught across the NCCA framework of Undergraduate and Postgraduate courses.
Our Postgraduate students also have the chance to win the Side Effects Software Prize for Best Digital Effects Project. This prize is a 6 month Houdini License awarded by Side Effects Software to the best NCCA Masters Project created using Houdini.
Aristotelis Xydias - MA Digital Effects 2017 - 18
Isabel Kokuti - MA Digital Effects 2017 - 18
Course details
On this course you will be taught by a range of staff with relevant expertise and knowledge appropriate to the content of the unit. This will include senior academic staff, qualified professional practitioners, demonstrators, technicians and research students. You will also benefit from regular guest lectures from industry.
The course is split into three Semesters, each lasting approximately 13 weeks. The first two Semesters are the Postgraduate Diploma (PGDip), and the final Semester is the Master's Project.​
View the NCCA Digital FX student showreel on YouTubeDownload the programme specification (pdf 543kb)
Core units
Resources, equipment and technology
Programme specification
Course overview video
Your application
This course will be suited to grounded, capable, personable students who can be independent, focused, determined and precise during their time with us. A good MA Digital Effects student will enhance themselves, the reputation of MA Digital Effects, and the wider reputation of the NCCA as a result of their studies.
Selection methods
Background and experience
Portfolio
How and when to apply
Supporting your study
Entry requirements
General entry requirements
International entry requirements
Non-academic requirements
Careers
Digital Effects graduates are highly sought after in the industry. This is partly due to our level of teaching in this subject area, and partly from students' desire to listen, learn and progress.
This course has the ScreenSkills Tick, which indicates the quality of our computer animation degrees and shows that we offer training that prepares you for a career in the sector. The ScreenSkills Tick is awarded by ScreenSkills, the sector skills council for the creative industries. We've worked very closely with ScreenSkills to develop a range of ground-breaking short courses aimed at media professionals.
All of our accredited courses have undergone a rigorous assessment process conducted by experts working in the creative media industries and our strong industry links have played an important role in gaining us this accreditation. 
Graduates have gone on to work for a variety of International VFX Companies including Double Negative (Inception), Digital Domain (Transformers, X-Men) and Sony Picture Image Works (Smurfs).
All information shown has been taken from Destination of Leavers from Higher Education (DLHE) or BU institutional data unless otherwise stated.
Potential job roles
Industries worked in
Further study
Costs and fees
You can find full information about the deposits required and how to pay your fees in our postgraduate fees and funding section, including details of the Postgraduate Loan.
All fees are quoted in pounds sterling and are per annum. Fees quoted are for tuition only unless stated otherwise. Your tuition fees will be the same for each year of your course.
Find out more about living expenses for postgraduate students
No hidden extras
Costs of living and other expenses you need to consider
Repeat units
Financial help available from BU
Deposits
Our staff
On this course you will be taught by staff with relevant expertise and knowledge appropriate to the content of the unit. This could include senior academic staff, qualified professional practitioners and research students, many of whom are actively engaged in research and/or professional practice which is integrated into the teaching of this course. You may also benefit from guest lectures from industry, including our alumni. Please note that teaching staff can change.
Philip Spicer – Programme Leader
Our graduates
Vikram Chadha – 2013–14
Phillip Tunnicliffe – 2012–13
Vedat Guntay – 2010–11
TJ Singh – 2009–10
Arpita Venugopal – 2008–09
Martin Aufinger – 2006–07
Course changes
Changes in 2019
Changes in 2018
What our staff say
Phil Spicer
Digital Effects is the integration of computer graphics into film footage. Students generate elements that blend seamlessly with the footage itself so you wouldn't believe it is computer generated.
What our graduates think
Adam Redhead
This course proved to be invaluable in my career. I gained the skills that enabled me to start working in an artist role in a month of completing the course.
What our staff say
Steve Hubbard
By the end of the course artists know the technical elements of computer animation systems and principals behind them to function to a high level in the visual effects industry.