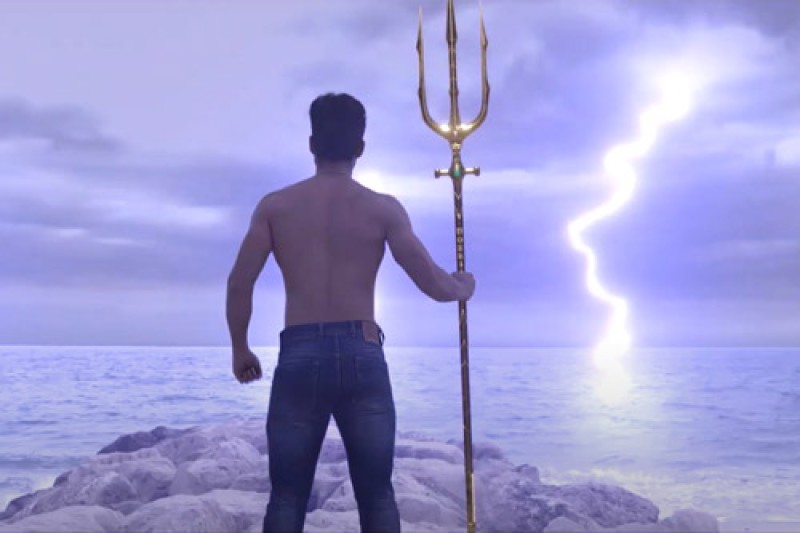 The National Centre for Computer Animation (NCCA) at Bournemouth University (BU) has retained Houdini Certified School Status for the seventh year running.
The certification means that postgraduate NCCA students are eligible for a free Education licence to use at home and students who recently graduated are eligible for a free six-month Commercial Houdini licence, a 3D animation and effects software application produced by SideFX. Houdini is widely used in the Visual Effects Industry. 
To gain the certification, a panel of more than 20 judges from major studios are appointed by Side FX to review BU's Houdini curriculum and students' Houdini work. In addition to polished pieces of work, judges seek to evaluate the development of students' soft skills, preparing them for Industry.  
Phil Spicer, Senior Academic for MA Digital Effects, said: "It is brilliant to see that Houdini, software we have championed for so long, is now the leading Industry software for Visual Effects work. This means that students coming to study with us are not only getting the official SideFX stamp of approval for the quality of our teaching, but they are also benefitting from our long legacy of working with Houdini.  Our large army of Houdini graduates also contribute to our current students learning journey through Houdini masterclasses and talks" 
Dan de Carvalho (MA Digital Effects 2017-18) - Senior FX  TD / Lead - One of Us
"Acquiring proficiency in Houdini proved pivotal in securing my VFX career straight out of university. Today, it dominates the 3D pipeline across numerous studios, underscoring its growing significance."
Alican Gorgec (MA Digital Effects 2014-15) - Senior FX Artist - Axis Studios
"Learning Houdini helped me a lot in my career to gain a competitive edge in the VFX Industry. It opened me a wide range of career opportunities in film, TV shows, advertisement and games. While working as a Houdini FX artist, I developed a diverse skill set from procedural modelling to fluid dynamics as well as problem solving skills. Houdini's flexible and robust environment makes it possible to tackle complicated tasks without needing a plug-in or any other software. Houdini is an industry standard software in VFX and that puts Houdini expertise in a high demand position in employment."
Sharan Vaswani (MA Digital Effects 2015-16) - FX Supervisor - ReDefine: DNeg
"The study of Houdini is an evolving experience which materialises over a period of time as the individual grows in stature from a student to an artist. Houdini's powerful procedural nature and versatility have helped me build systems and tools that were used in projects like RRR, Brahmastra and The King's Man. Combining the 'off the shelf' advanced simulation solvers along with the procedural approach have allowed me to customise setups and achieve photorealistic effects in film and animation."
Craig Tonks (MA Digital Effects 2010-11) - CG Supervisor - Jellyfish Pictures
"Houdini Training from Bournemouth University gave me a competitive edge in the industry from day one. Its the skillset every company looks for and opens doors to work across any discipline or format. The industry is constantly evolving; so whether you want to push your creativity or develop the highest technical skills, Houdini Training will prepare you like nothing else."
Goncalo Cabaca (MA Digital Effects 2008-2009) - FX Supervisor - Industrial Light & Magic
"The Masters in Digital Effects in Bournemouth gave me a solid foundation in Houdini! I knew nothing about 3D before I got there, so Houdini was my first 3D software. I have worked with other 3D software since but there is no love like the first love.  What I learned from working with Houdini was that creative and technical development explored together in setups that are scalable and efficient, allow less time to be spent in manual work and more time to be spent in achieving beautiful results!  As long as I have been in the industry solid Houdini artists have always been in high demand!"
Watch the video below for a showeel of MA Digital Effects projects which used Houdini: