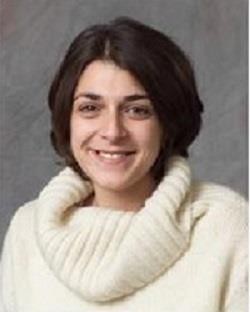 Publications
Journal articles
Wieland, J., Buchan, S., Sen Gupta, S. and Mantzouratou, A., 2022. Genomic instability and the link to infertility: A focus on microsatellites and genomic instability syndromes. European Journal of Obstetrics and Gynecology and Reproductive Biology, 274, 229-237.
Fordham, S.M.E., Mantzouratou, A. and Sheridan, E., 2022. Prevalence of insertion sequence elements in plasmids relating to mgrB gene disruption causing colistin resistance in Klebsiella pneumoniae. MicrobiologyOpen, 11 (1).
de Silva, T.I., Liu, G., Lindsey, B.B., Dong, D., Moore, S.C., Hsu, N.S., Shah, D., Wellington, D., Mentzer, A.J., Angyal, A., Brown, R., Parker, M.D., Ying, Z., Yao, X., Turtle, L., Dunachie, S., Aanensen, D.M., Abudahab, K., Adams, H., Adams, A., Afifi, S., Aggarwal, D., Ahmad, S.S.Y., Aigrain, L., Alcolea-Medina, A., Alikhan, N.F., Allara, E., Amato, R., Annett, T., Aplin, S., Ariani, C.V., Asad, H., Ash, A., Ashfield, P., Ashford, F., Atkinson, L., Attwood, S.W., Auckland, C., Aydin, A., Baker, D.J., Baker, P., Balcazar, C.E., Ball, J., Barrett, J.C., Barrow, M., Barton, E., Bashton, M., Bassett, A.R., Batra, R., Baxter, C., Bayzid, N., Beaver, C., Beckett, A.H., Beckwith, S.M., Bedford, L., Beer, R., Beggs, A., Bellis, K.L., Berry, L., Bertolusso, B., Best, A., Betteridge, E., Bibby, D., Bicknell, K., Binns, D., Birchley, A., Bird, P.W., Bishop, C., Blacow, R., Blakey, V., Blane, B., Bolt, F., Bonfield, J., Bonner, S., Bonsall, D., Boswell, T., Bosworth, A., Bourgeois, Y., Boyd, O., Bradley, D.T., Breen, C., Bresner, C., Breuer, J., Bridgett, S., Bronner, I.F., Brooks, E., Broos, A., Brown, J.R., Bucca, G., Buchan, S.L., Buck, D., Bull, M., Burns, P.J., Burton-Fanning, S., Byaruhanga, T., Byott, M., Campbell, S., Carabelli, A.M., Cargill, J.S. and Carlile, M., 2021. The impact of viral mutations on recognition by SARS-CoV-2 specific T cells. iScience, 24 (11).
Fragouli, E. and Mantzouratou, A., 2021. Endometrial receptivity: miRNAs signing in? Fertility and Sterility, 116 (1), 78-79.
Antognazza, C.M., Britton, R.J., Read, D.S., Goodall, T., Mantzouratou, A., De Santis, V., Davies, P., Aprahamian, M., Franklin, E., Hardouin, E.A. and Andreou, D., 2021. Application of eDNA metabarcoding in a fragmented lowland river: Spatial and methodological comparison of fish species composition. Environmental DNA, 3 (2), 458-471.
Chapters
Fragkouli, E., Alfarawati, S. and Mantzouratou, A., 2021. Individualised genetic testing: who benefits? Individualised IVF. Cambridge University Press.
Conferences
Mantzouratou, A., Xanthopoulou, L., Mania, A., Serhal, P., Delhanty, J. and SenGupta, S., 2020. Whole genome insights into male infertility. In:. I372-I373.
Xanthopoulou, L., Ghevaria, H., Mantzouratou, A., Serhal, P., Doshi, A. and Delhanty, J.D., 2010. Fragile sites and chromosome breakage in embryos from carriers of structural chromosomal abnormalities determined by preimplantation genetic diagnosis. In:. I325-I326.
Xanthopoulou, L., Mantzouratou, A., Mania, A., Ghevaria, H., Ghebo, C., Serhal, P. and Delhanty, J.D.A., 2011. When is old too old for preimplantation genetic diagnosis for reciprocal translocations? In:. I106-I107.
Mantzouratou, A., Mania, A., Xanthopolou, L., Tashkandi, S., Doshi, A., Laver, S., Serhal, P., Ranieri, D.M., Harper, J.C. and Delhanty, J.D.A., 2007. Evidence for variable aneuploidy mechanisms in embryos from couples with distinct indications for preimplantaion genetic screening (PGS). In:. 231-231.
Mania, A., Mantzouratou, A. and Delhanty, J., 2006. Telomere length analysis and Aneuploidy screening in human pre-implantation embryos using a quantitative FISH approach. In:. S91-S91.
Grants
Grants
Genomic and proteomic surveillance of the ESKAPE pathogen Klebsiella pneumoniae using third-generation sequencing and matrix-assisted laser desorption ionization analyses.(PHAROS project). (Pfizer, 16 January 2022). Awarded
Outreach & engagement
External responsibilities
University College London, Visiting Lecturer (2018)
UCL, Postgraduate Supervisor for Project Development (2018)
This page is a shortened version of a BU academic profile. To view the complete profile, visit our Staff Profiles site.
Qualifications
BSc (Hons) in Genetics (Queen Mary University, University of London, 2000)
MSc in Prenatal Genetics and Foetal Medicine (University College London, University of London, 2001)
PhD in Human Preimplantation embryo and oocyte genetics (University College London, University of London, 2008)
Postgraduate Certificate in Sequence analysis and Genomics (Johns Hopkins University, Baltimore, USA, 2018)
FHEA in Fellowship of Higher Education Academy (Higher Eucation Academy, 2018)
MSc in Bioinformatics (University of Athens, 2021)
Memberships
Genetics Society, Local Ambassador for BU (2018)
European Society of Human Reproduction and Embryology, Member (2017)
British Society for Genetic Medicine, Member (2017)
Clinical Genetics Society, Member (2017)
Association of Clinical Genomic Science, Member (2017)
European Society of Human Genetics, Member (2017)