Join us to learn about key environmental and sustainability issues from our world-class academics.
Sustainability, the Environment and Health and Wellbeing are among the key research themes at Bournemouth University. According to The Times Higher Education, the impact of the BU's research in responsible consumption and production ranks fourth in the UK and 7th in the world.
This two-week summer school offers undergraduate students an exciting opportunity to expand their knowledge about the latest environmental, social and sustainability issues while studying in one of the most beautiful parts of the UK. The course will also equip students to think critically and develop better cross-cultural communication skills.
The course is suited to students looking for careers in sustainability and policymaking. It is also ideal for students who are passionate about the planet and want to learn how individuals, corporations and governments can adopt more responsible practices to ensure a better future for us all.
What you can expect
15 hours of class and workshop time each week
Fun and social activities
Organised trips to London, Stonehenge and the Jurassic Coast
An educational visit to a British company
Accommodation and some meals included
Use of relevant university facilities, including free Wi-Fi
Free airport transfers*.
*Offered during specified time period on arrival day. If you are arriving outside this time, we are happy to arrange alternative transport with additional fees.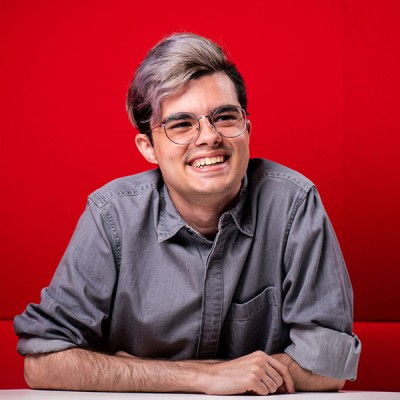 Francisco
Summer School participant from Spain
I got to learn new cultures, meet new people, learn from professionals and discover how studying at the UK really is. I also got to see really beautiful places like small British towns, castles, forests, the Jurassic Coast.
Programme details
Themes
Delivery
Industry visit
Cultural visits
Making friends
Bournemouth is a very lively and cosmopolitan town, there will be lots of ways to enjoy yourself and relax away from your studies. During your time in Bournemouth we will organise activities to help you settle in and make new friends. You will have time to enjoy games on the beach, sightseeing trips to London and places of historical and cultural interest.
Every Friday night throughout the summer there is a free firework display over Bournemouth Pier which is an amazing sight to see!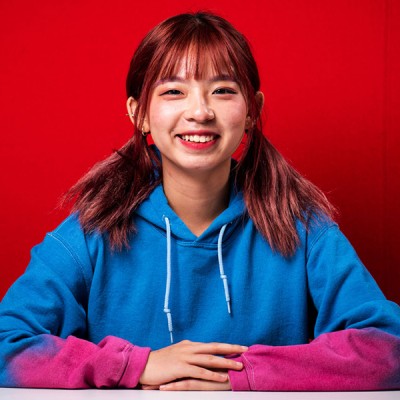 Doris
Summer School participant from China
Bournemouth is quiet and beautiful. I didn't have to worry about safety here because the people here are very friendly. I like the beach very much; I went to the beach almost every day after class.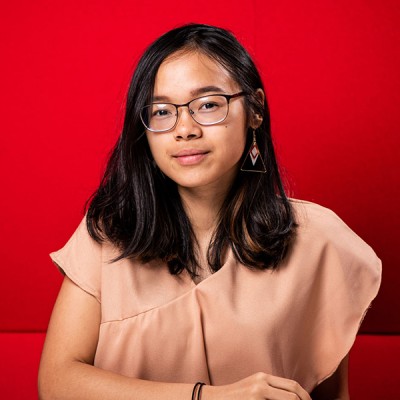 Keisha
Summer School participant from Indonesia
I've gained a lot of knowledge that's not just academic knowledge but also across culture, teamwork, and other soft skills.
English language requirements for joining the Summer School
Students will need at least an intermediate level of English (equivalent to IELTS 5.5) in order to understand the lectures, which are delivered at undergraduate level, and to engage in lively discussion in the seminars and tutorials.
Fees and Application
The course fee is £2,125 if payment is received by 30 April 2020, or £2,500 for payment after this date.
What's included in the fees?
Tuition
Airport transfer both ways (terms and conditions apply, contact us for details)
All travel and accommodation in Bournemouth
Breakfast and lunch plus two group dinners
Industry visit and recreational excursions
Use of relevant university facilities
Wi-Fi and internet access
Participants are responsible for their international airfare, travel insurance, personal expenses, VISA costs and evening meals other than the group dinners. You will be sent information about how to pay fees when you have accepted the offer of a place on the course. A letter of registration will be provided for visa purposes when you have paid the full fees.
Where you will stay
You will stay in Bournemouth University campus accommodation with a range of catering options provided. You will have a single room with a shared shower and toilet, and shared laundry facilities are available. Broadband is available in every room and there is Wi-Fi throughout the campus.
Location
Only two hours from central London by train, Bournemouth is located on the beautiful south coast of England with the UK's number one beach*. Bournemouth is home to vibrant nightlife, international cuisine, an array of water sports and a Premier League football club. Two UNESCO World Heritage sites, the Jurassic Coast and Stonehenge, are both within easy reach.
*(TripAdvisor 2018)
Application
Please apply using the online application form.
Please ensure you include a copy of any current or past student visa and a copy of a valid passport with your application so we can check that you are eligible to study. Make sure you fill out all the parts of the form so we can process your application as quickly as possible.
Contact us
If you need any more information please contact us at [email protected] or call +44 (0)1202 961604.