A BU research project which enables schoolchildren with disabilities to take part in artistic activities has been shortlisted for a Times Higher Education (THE) Award.
The SHIVA Project (Sculpture for Healthcare: Interaction and Virtual Art in 3D) has been shortlisted in the Outstanding Innovation in Teaching or Research category.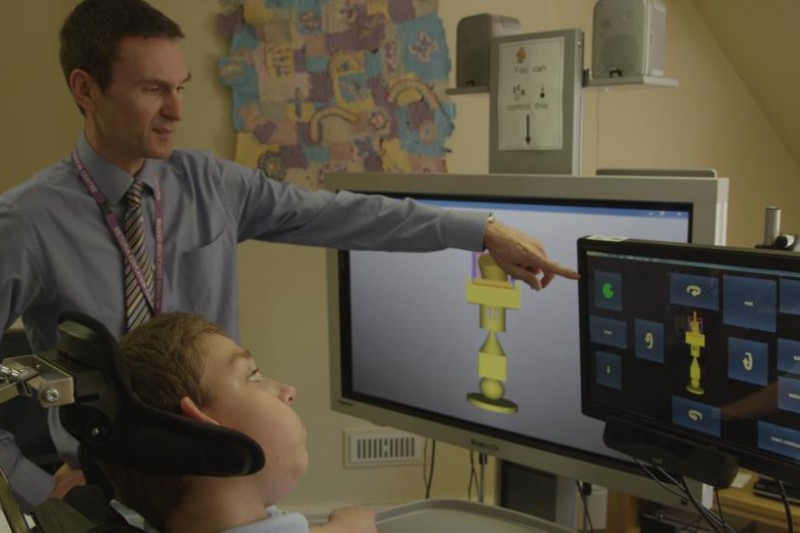 A team from BU's National Centre for Computer Animation developed the SHIVA software system, working with Victoria Education Centre– a school for children with physical and learning disabilities. 
It enables the students to bring art to life by creating objects using eye gaze or touchscreen technology, before 3D printing the finished result.
The BU team shortlisted for the award are: Professor Alexander Pasko, Professor Peter Comninos, Dr Leigh McLoughlin, Dr Oleg Fryazinov, Dr Valery Adzhiev, PhD student Mathieu Sanchez and Mark Moseley, who worked for Victoria Educational Centre and is now a BU Doctoral student.
The awards take place on Thursday 26 November at the Grosvenor House Hotel in London, with over 1,200 people expected to attend - including politicians, senior sector figures, and academic and university staff from all corners of the UK.
John Gill, THE editor, said: "The achievements of our universities, which transform students' lives and carry out pioneering research day in, day out, deserve to be recognised, and over the last decade the Times Higher Education Awards have become one of the sector's most hotly anticipated events.
"This year, the 11th year of the awards, we had more entries than ever before, and are delighted to have such strong shortlists, highlighting the strength of universities the length and breadth of the country."