A new three month exhibition at the New Forest Centre in Lyndhurst is looking at the progress of a 'Verderers of the New Forest, Higher Level Stewardship (HLS) scheme' to record and monitor archaeological sites located across the New Forest, using cutting-edge Lidar technology.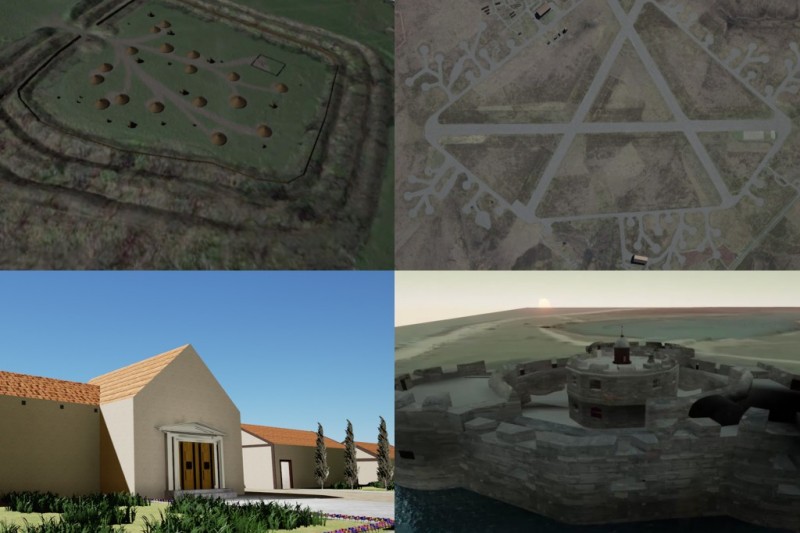 Staff from BU's Department of Archaeology, Anthropology & Forensic Science, Department of Life & Environmental Science and Department of Design & Engineering supplied the exhibition with four 3D printed landscape displays, including one which is housed in an interactive plinth.
The plinth has a dial which allows the public to alter the direction of illumination on the 3D printed landscape model. The intention is to demonstrate how different features in the landscape can become visible/invisible when the light changes.
Working from raw Lidar data supplied by the New Forest, Harry Manley processed the 3D landscapes data, Richard Glithro printed them and Gary Underwood designed and built the displays at the BU workshops with a little help from Gary Toms on the electronics.
In addition to the 3D displays, David John from the Department of Creative Technology and Games Technology students including Aaron Stone, Christopher Beckett, Jamie Sheridan and Daniel Dean, contributed by creating interactive visualisations of historic environments (a pre-historic burial ground, an Iron Age hill fort, a Roman villa, a Tudor castle and a Second World War airfield) that can be explored by visitors to the exhibition using iPads.
Lawrence Shaw, the Heritage Mapping and Data Officer at the NFNPA (New Forest National Park Authority) said: "The exhibition will look to engage the public using new technologies such as 3D printing, an interactive touch table and virtual reconstructions of archaeological sites, all of which will help people to learn about the rich history of the New Forest being discovered, as well as the role the HLS scheme has played in this."
After the exhibition finishes in January, the NFNPA will continue to use the models for Outreach teaching in local schools, and Lawrence is keen to collaborate on future exhibitions working with BU.
The exhibition is free to enter and is open 10am – 4.30pm daily from Saturday 19 September 2015 to Sunday 24 January 2016.