BU's Professor Alison McConnell will be delivering an inaugural public lecture on how world class sporting innovations could influence the treatment of chronic illnesses.
The free public lecture, entitled, 'Pitchside to bedside: can world class sport help to create world class healthcare?',  is the first in a series of events and will take place at AFC Bournemouth's Vitality Stadium at 6:30pm on Wednesday 21 October 2015.
Professor McConnell is an expert in sports and exercise physiology, and her talk is based on her extensive experience and research in both athletes and patients.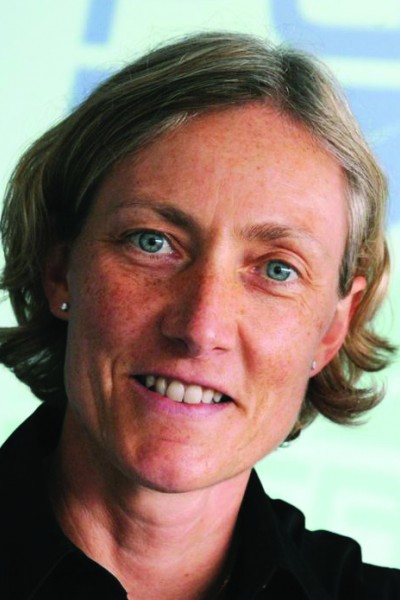 Describing the topic of her talk, Professor McConnell said: "The sport of Formula 1 has long been a test bed for vehicle development, where technology is pushed to its limits before advances eventually trickle down to day-to-day family cars.
"Can we create a trickle down benefit to ordinary people from sports where the aim is to improve human performance? Can we exploit lessons learned from stretching the performance limits of athletes, to improve the health and wellbeing of everyone? 
"I will be exploring these questions, as well as considering why physical activity is so important for good health, and looking at the ways in which research intended to increase athletes' performance has led to new approaches in the treatment of chronic disability."
The public lecture will be the first in a series which include inaugural lectures from some of BU's newest Professors, giving them an opportunity to share their fascinating areas of research with the local community.
Professor John Fletcher, Pro-Vice Chancellor for Research and Innovation, commented: "We are proud to be launching our new public inaugural lecture series and to have this opportunity to engage with the wider community on our research and how it impacts on the whole of society."
"Our research is innovative and exciting and makes a real difference on an international stage as well as within our local Dorset community and across the UK.  Locally, we have researchers working with organisations such as the RNLI, Poole Council and Bournemouth and Dorset Healthcare, who are exploring and creating solutions for real life issues. 
"We are delighted to be sharing highlights of our research through our new public inaugural lecture series and look forward to welcoming members of the public as well as BU staff and students."
Tickets are free of charge and can be booked through BU's EventBrite page.