BU's Dr Andrew Mayers has been in Parliament to encourage the government to provide better mental health services for new mums.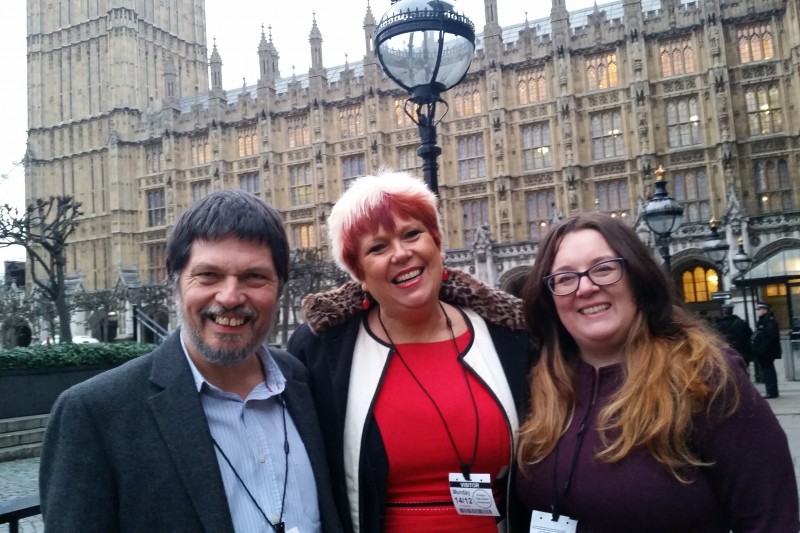 Dr Mayers, a psychologist at BU and mental health campaigner, was at Parliament to re-launch the 1001 Critical Days Manifesto – which aims to achieve better perinatal mental health and stronger attachment between babies and their parents.
He was invited by Tim Loughton MP as part of the 1001 Critical Days All-Party Parliamentary Group (APPG), due to his work as a national maternal mental health educator and campaigner.
Dr Mayers said: "It was inspiring to be in Parliament to deliver this message about the need for better perinatal mental health services. Being inside one of the most iconic centres of democracy in the world really brought home how important that message was.
"I had two objectives to deliver to MPs: we need highly specialist perinatal mother and baby units (and community support services) in every area of the UK to provide mental health care when it is needed; and we need all health professionals who have contact with families in the perinatal period to receive mental health training, so that they are better placed to support families in crisis."
The 1001 Critical Days manifesto aims to give children the very best start in life – including mental health services – and refers to the critical period between pregnancy and a child's second birthday, when a baby's brain is most rapidly developing.
The manifesto, and policy suggestions it contains, were due to be further debated by MPs following the re-launch.
Dr Mayers added: "From the MPs that I spoke to, I got a real sense that improving perinatal mental health care was now an urgent matter." 
To find out more about the work Dr Mayers is doing into perinatal mental health visit his website.