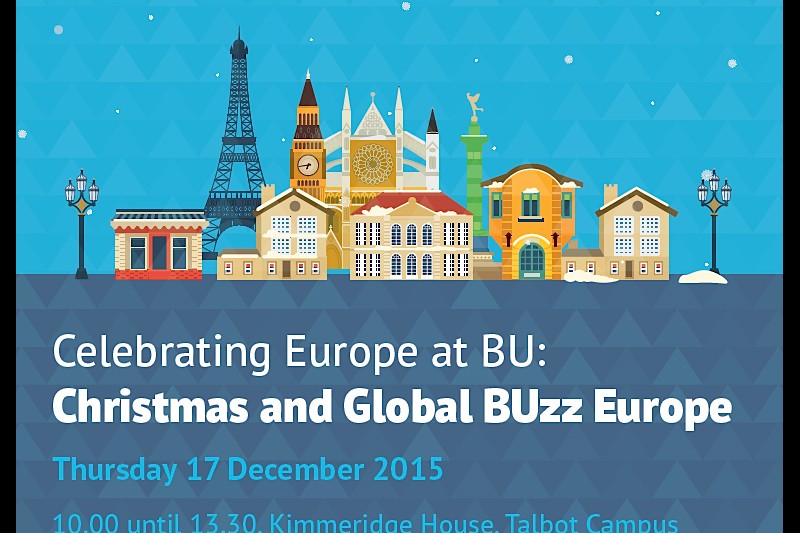 To celebrate BU's engagement on the continent in style, you're invited to our second Global BUzz event of the year - Global BUzz Europe - on Thursday 17 December.
We'll be creating a buzz on campus throughout the day with a series of events, talks and traditional festive activities, including food and entertainment. 
This is an opportunity to showcase BU's on-going research and engagements across Europe and to hear about the experiences of our students from Europe who are studying in Bournemouth, as well as those who have travelled here as part of their degree.
The informal part of the programme begins at 10am in the Kimmeridge House foyer where you can sample some traditional festive snacks – the formal programme begins at 10.30am. 
This free event is open to all staff and students to attend. To register simply visit our Eventbrite page.