AFC Bournemouth's Junior Cherries teamed up with BU's experts for a forensics fun day.
Staff and students from BU staged a whodunnit day for the Junior Cherries, AFC Bournemouth's young football supporters club. Using forensic science skills the Junior Cherries had use the evidence to find out who kidnapped AFC Bournemouth's mascot Cherry Bear.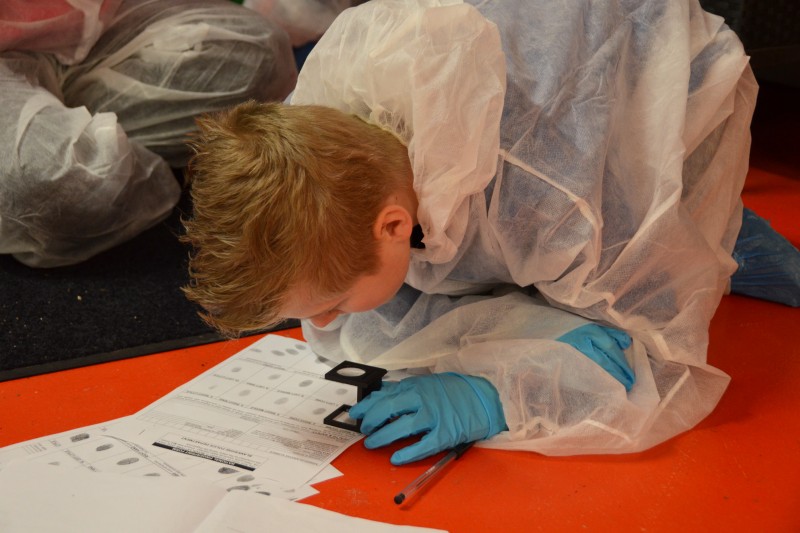 Over thirty youngsters aged 11-16 took part in the day where they learned about fingerprint identification, ink analysis, blood spatters and testing of stains. The event aimed to introduce a new generation to crime scene investigation skills with an added element of fun.
The BU team included six current students -five postgraduate and one undergraduate who all study forensic sciences - as well as BU forensics experts Professor David Osselton, Nicky Jones and Alex Otto. 
David said: "The whole concept of today was to do an outreach activity with AFC Bournemouth football club and the Junior Cherries. It was really to show the excitement of science via forensic science - by getting children involved in looking at things like fingerprinting, blood spatter analysis and how to identify stains - and trying to bring science to life."
He commented on the enthusiasm of the Junior Cherries: "I think it's been absolutely amazing, the children have really entered into it. They were very quiet but as the morning went on they got into the science of it and now of course they're all very excited. They've learnt quite a lot of science as well and hopefully that will stimulate them to go on to careers in science."
The football-themed crime scene was set up at AFC Bournemouth's Vitality Stadium and afterwards the Junior Cherries got to meet Premier League footballer Lewis Grabban and former Bournemouth player and record holder, Steve Fletcher.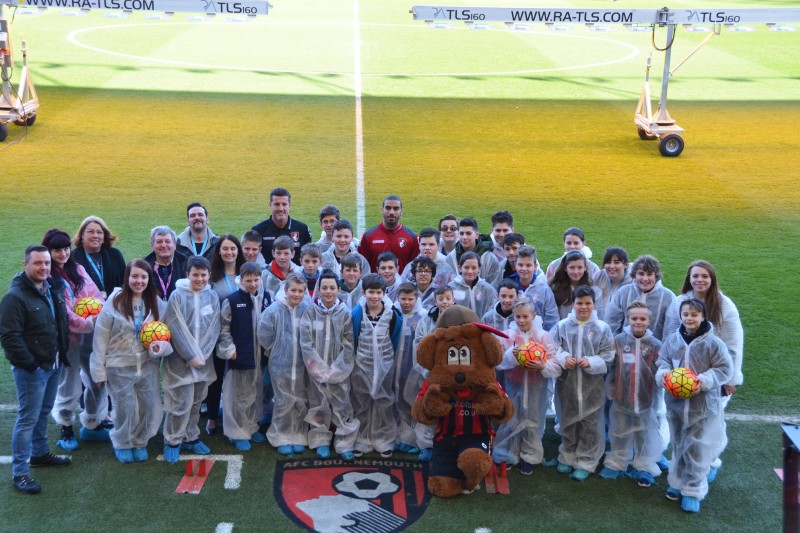 The event is part of a larger collaboration between AFC Bournemouth and BU, as the official Higher Education Partner of the football club.
Liz Finney AFC Bournemouth's General Manager said: "Bournemouth University and AFC Bournemouth have a strong and developing partnership across many club activities. This seemed a good way to showcase the excellent forensic science set-up at BU to our older Junior Cherries, while providing a fun event for our young supporters."
"Our thanks to BU staff and students for delivering such an interesting and engaging event – the feedback from the Junior Cherries attending has been amazing."
Cherry Bear was found unharmed having been accidentally locked in a changing room. He has been safely returned to his teammates ready for Saturday's match.