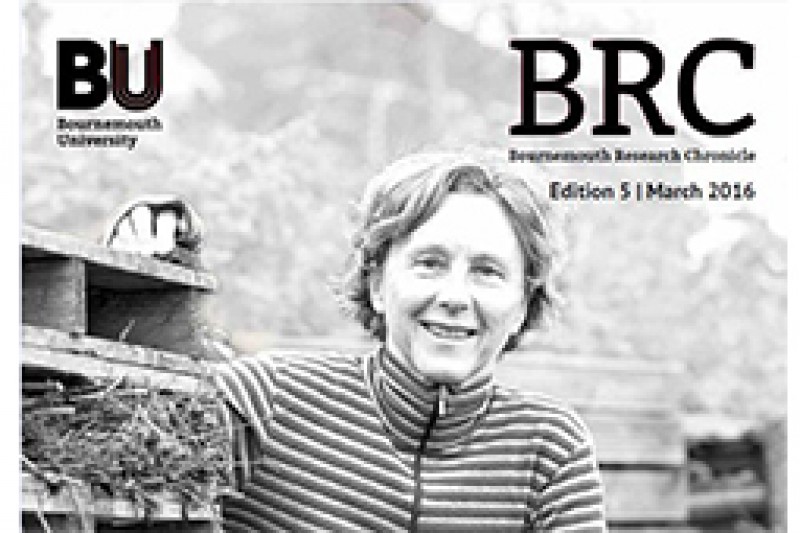 You can now download a copy of the Bournemouth Research Chronicle (BRC) – our annual research magazine.
Now in its fifth edition, the 2016 BRC is dedicated to the interdisciplinary research taking place at BU. As societal issues are becoming more complex we need solutions combining knowledge from different subject areas. Therefore, researchers at BU collaborate to come up with innovative ideas that make a real difference to the world around us.       
Inside this year's BRC you can read about BU researchers working to solve some of the biggest problems faced on a global level such as environmental change, global security, and lifelong health and wellbeing. If you are interested in the latest digital innovations, you can also find out more about BU's award winning SHIVA project allowing children with physical disabilities to design and print their own 3D models. Just click here to access and download the latest edition of the BRC.