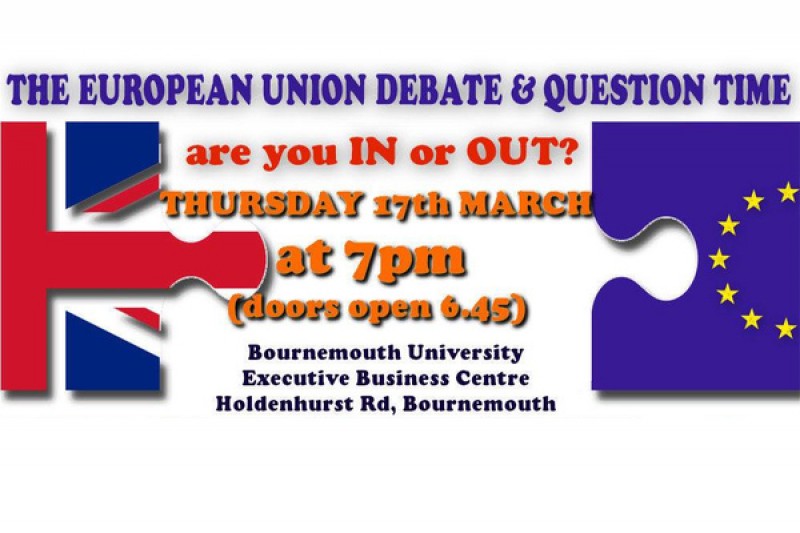 Date: Thursday 17 March
Time: 6:30pm
Place: Executive Business Centre, EB306
With a referendum on the UK's membership of the EU likely to take place as early as June 2016, Bournemouth University is hosting an event designed to help the understanding of the key debates surrounding the relationship between the UK and the EU.
The event will adopt a question time format allowing the audience to raise questions and quiz panel members. The event will be chaired by BU's Dr Darren Lilleker from the Faculty of Media & Communication, and the panel will consist of members of the five major UK-wide political parties: The Conservatives, Green Party, Labour, Liberal Democrats and the UK Independence Party.
Confirmed speakers include:
Staff, students and members of the public are all welcome to attend.
You can register for the event here. The debate will start at 7pm, however you are welcome to arrive anytime from 6.30pm. Light refreshments will be provided.