Bournemouth University is celebrating International Women's Day with a series of events on campus.
High profile speakers have been invited on campus to share their experiences as part of a campaign to raise aspirations in young women and raise awareness of the valuable contributions of professional women. 
One of those speakers is Professor Laura Serrant, an award-winning nursing professional, international speaker and equality campaigner. Laura has been awarded the title Queen's Nurse and is a Professor of Community and Public Health Nursing at University of Wolverhampton.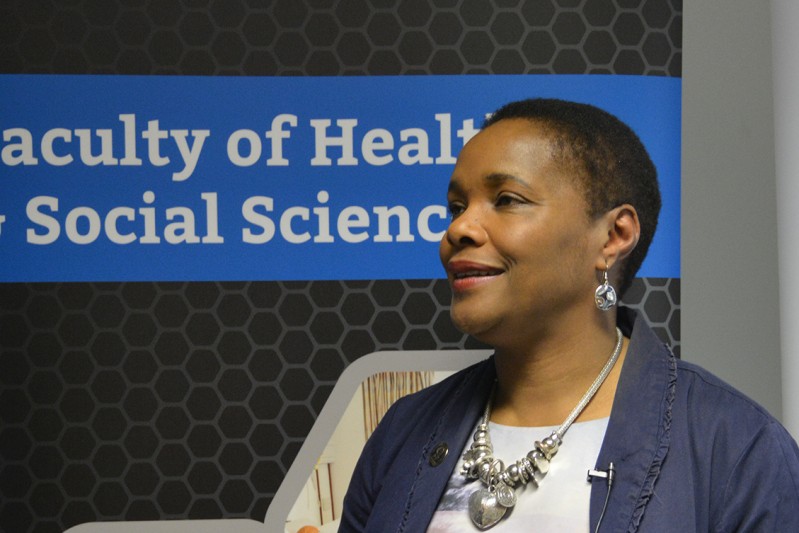 Her research interests focus on marginalised communities in healthcare and reducing health disparities on the basis of gender, ethnicity and social contexts. In her talk entitled, "Standing on the shoulders of giants", she spoke about the 'giants', of both genders, who inspired her and about the challenges she has overcome throughout her career as a nurse and an academic.
She said: "I think International Women's Day is vitally important on two counts – I think it's important because it gives us the opportunity to focus on the achievements and the contributions that women make across a whole range of professions and I think it's important in health to identify the value that women add to the world of work, the value that we add to the professions and the value that we add to ourselves."
"I think particularly in 2016 it's important to reflect the diversity of women that are involved as well. For young women and young students, female students in particularly, it's important for them to see other women making contributions and to see where they could be and where they could take us."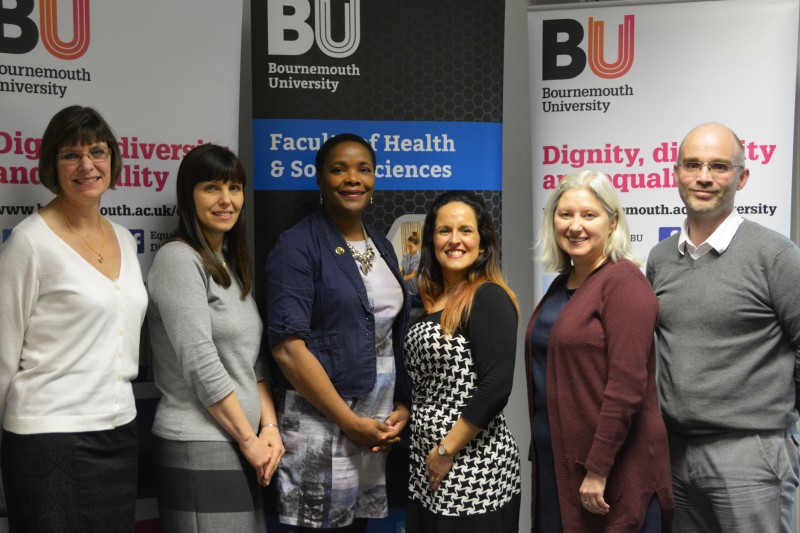 The International Women's Day celebrations are timely for BU as the university recently achieved an Athena Swan Bronze Award. Athena Swan charter challenges gender inequalities in Higher Education and academia and recognises institutions' achievements towards rebalancing those inequalities.
Later this week BU will be welcoming Dorset Police's Chief Constable Debbie Simpson onto campus for talk called, "Rising to the top: the reflections of a female chief constable". As one of the few female chief constables in the country, Debbie will be sharing her experiences and discussing the challenges which face women in the police force.
The event starts at 11.30am on Tuesday 8 March in Lees Lecture Theatre on Talbot Campus. Find out more and book your tickets through Eventbrite.
For more information about Dignity, Diversity and Equality at BU check out the BU website.