An awareness raising event at the House of Commons has highlighted the problem of financial scamming in the UK.
The event, hosted and opened by Conor Burns MP, marked the launch of a campaign to raise public awareness and push for change in how financial scamming is prevented in the UK.  The event included an address from Bournemouth University's Professor Keith Brown, who has coordinated the research around financial scam prevention, in relation to vulnerable people in society.
Tim Madgwick, Deputy Chief Constable of North Yorkshire Police; Ruth Andrews, Head of North Yorkshire County Council Trading Standards; and Louise Baxter, National Trading Standards Scams Team Manager, also spoke at the event that highlighted the volume and range of financial scamming taking place in the UK, through telephone, mail and doorstep targeting, with a 'call to arms' that businesses, charities, individuals and the Government must take the matter seriously and take steps to protect the vulnerable.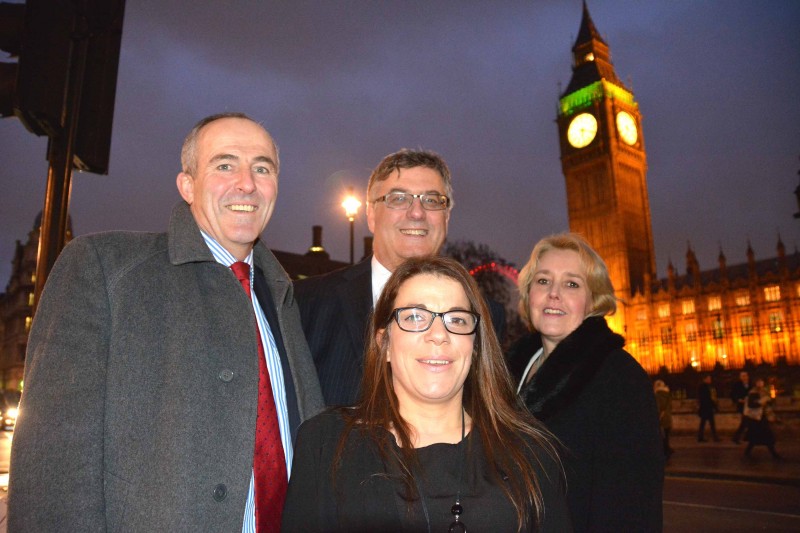 Bournemouth University, in partnership with the Chartered Trading Standards Institute, National Trading Standards Scams Team, North Yorkshire Trading Standards, and City of London Trading Standards, has created a Financial Scamming Guide to offer advice and guidance on what to watch for and how to avoid falling foul of scamming techniques and schemes.
The guide describes the types of scams currently taking place in the UK, as well as the scale of the problem, and outlines the campaign plan to protect vulnerable people from falling victims to scams. It also describes  the sophisticated methods used by criminals to target people, sometimes over a long period of time.
Professor Keith Brown, Director of the National Centre for Post-Qualifying Social Work (NCPQSW) at Bournemouth University, said, "When it comes to financial scamming, one thing we are really concerned about is the scale of the problem. We are trying to raise public awareness of this and campaigning for change. We know that this problem predominantly effects older people and that people in the UK lose between £4-6 billion a year to scamming. It is a massive problem in the UK.
"What we are pushing today is our campaign to protect some of the most vulnerable citizens in our society, to get the banks on board to help protect people who may be trying to move money through accounts, and we are also campaigning to stop businesses and charities from selling contact lists and marketing data, which often falls into the hands of scammers."
The scale of the problem was perhaps made most real at the Parliament event through a personal story told by Graham Hay, who himself was a victim of a mail scam that left him £5,000 out of pocket.
Graham Hay (79), from Eastbourne, said, "It started with a simple letter through the post that I answered with the promise of prizes for purchasing cakes and other items, and I ended up losing a lot of money through being scammed. We have to fight harder to stop these people somehow; it is ruining so many people's lives."
Among the attendees were Lord Toby Harris of Haringey, Chair of the National Trading Standards Board; Marilyn Baldwin OBE, Founder of Think Jessica; and Professor James Goodwin, Head of Research at Age UK.
Following the event Lord Harris said, "There are extremely vulnerable people who are repeatedly victimised by very nasty gangs. What the Trading Standards teams, working with the University, have been able to do is bring together all this evidence to show how widespread this is and what can be done to protect vulnerable people. This is the work of government departments coupled with academic research that shows we need to take this matter seriously."
Professor Brown concluded, "We are on a journey and this is just the beginning. We need financial authorities and charities to take this more seriously and we need to get statutory services to wake up to the scale of this problem. In terms of scale, in terms of money and in terms of the number of victims and the impact on society, this problem could dwarf even issues like child abuse in the UK; it is a massive problem and now is the time to act."
For more information about the financial scamming campaign, and to download a free copy of the Financial Scamming Guide, visit http://www.ncpqsw.com/financial-scamming/ 
Photos from the House of Commons as Financial Scamming campaign is launched.