Dr Bryce Dyer has helped Irish cyclist Colin Lynch to success by creating a prosthetic limb for the athlete to use. Lynch finished in second place to win a silver medal in the 3km individual pursuit at the World Paracycling Track Championships while using the prosthesis. It is the second such limb that has been created by Dr Dyer and used by cyclist Lynch.
Dr Dyer, a Senior Lecturer in Product Design at BU, worked in collaboration with Pace Rehabilitation to create a new limb for the athlete Colin Lynch, which will also be used as he represents his country at the Rio 2016 Paralympic Games. The academic has created the concept of the leg's design and developed its aerodynamic profile.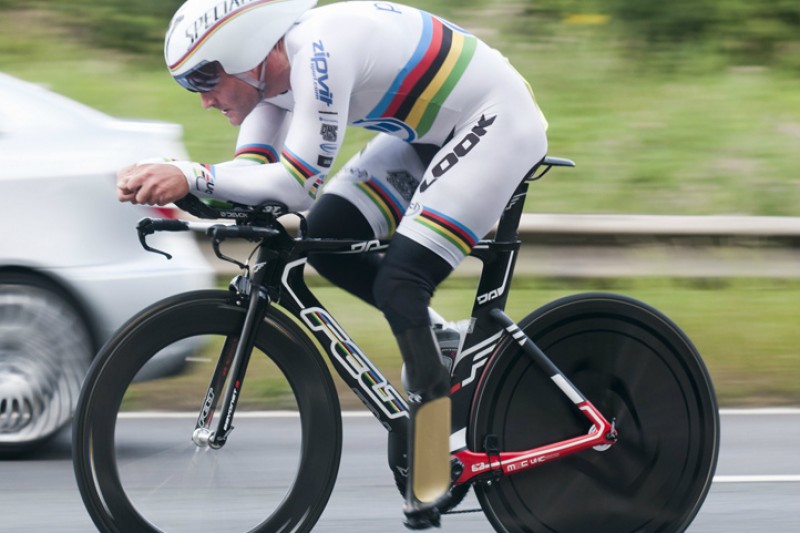 The 2016 limb project builds on the Dr Dyer's research from 2012 which looked at the use of running prostheses. It is also coupled with his knowledge and personal experience as a competitive cyclist. Bryce helped create a leg for Colin at the London 2012 Paralympics where the athlete finished 4th in the track pursuit and 5th in the Road TT.
"It's a great real world application of our biomedical engineering research and was a great collaboration between me, Pace and the athletes," said Dr Dyer.
Among the other athletes Dr Dyer has worked with is Craig Preece, who will be competing at the Invictus games in Orlando in May 2016. Craig's new leg has just been finished and will be aerodynamically tested in the wind tunnel soon.